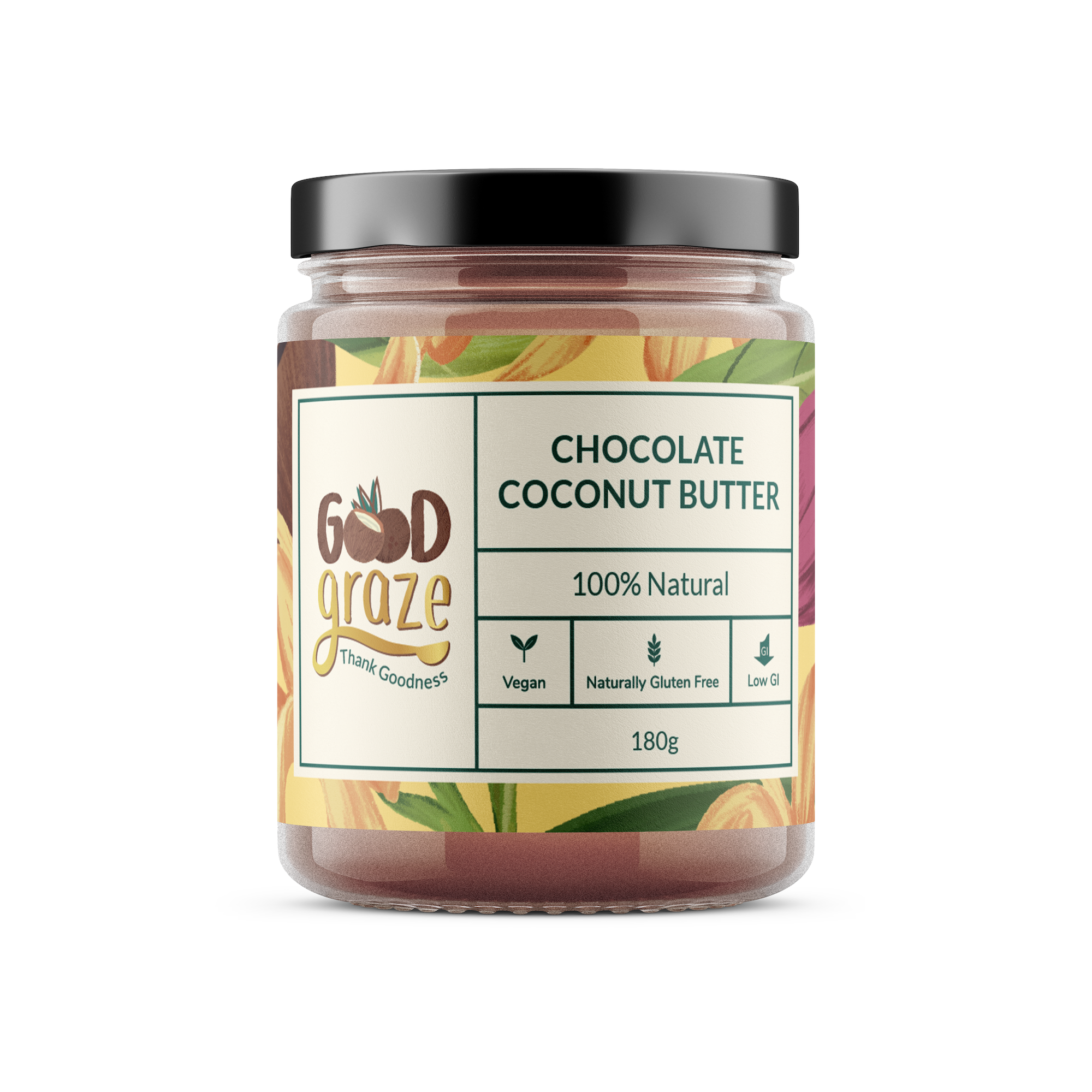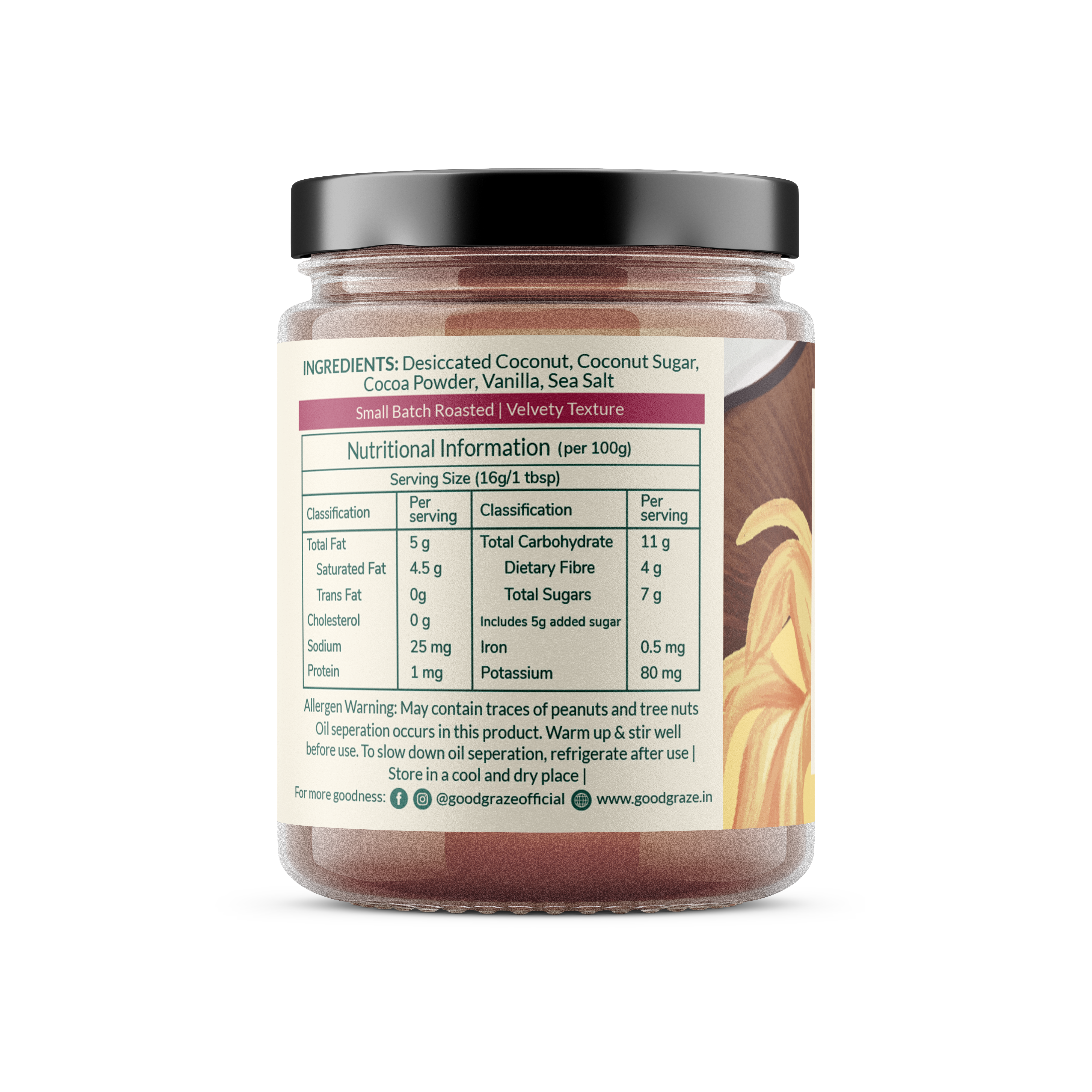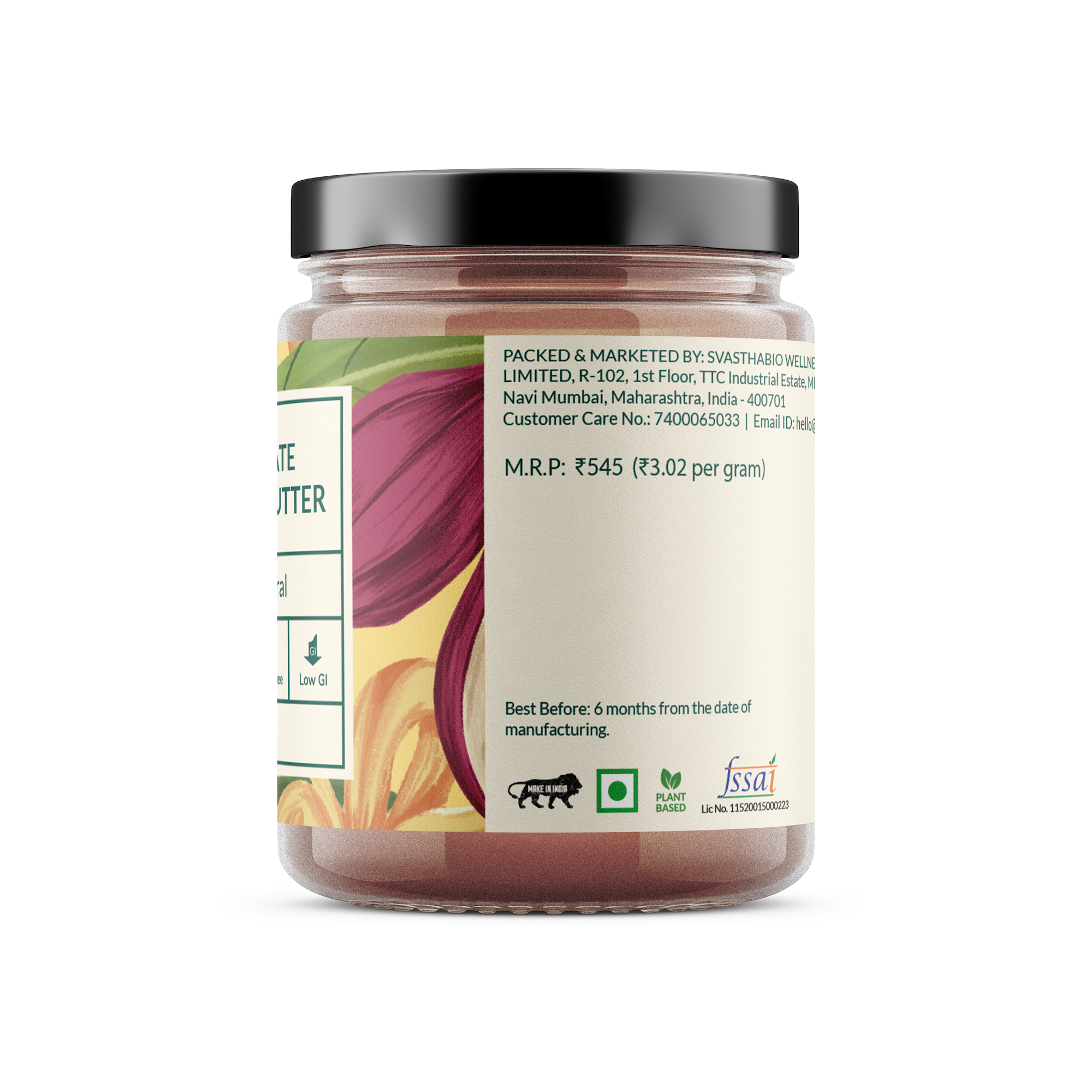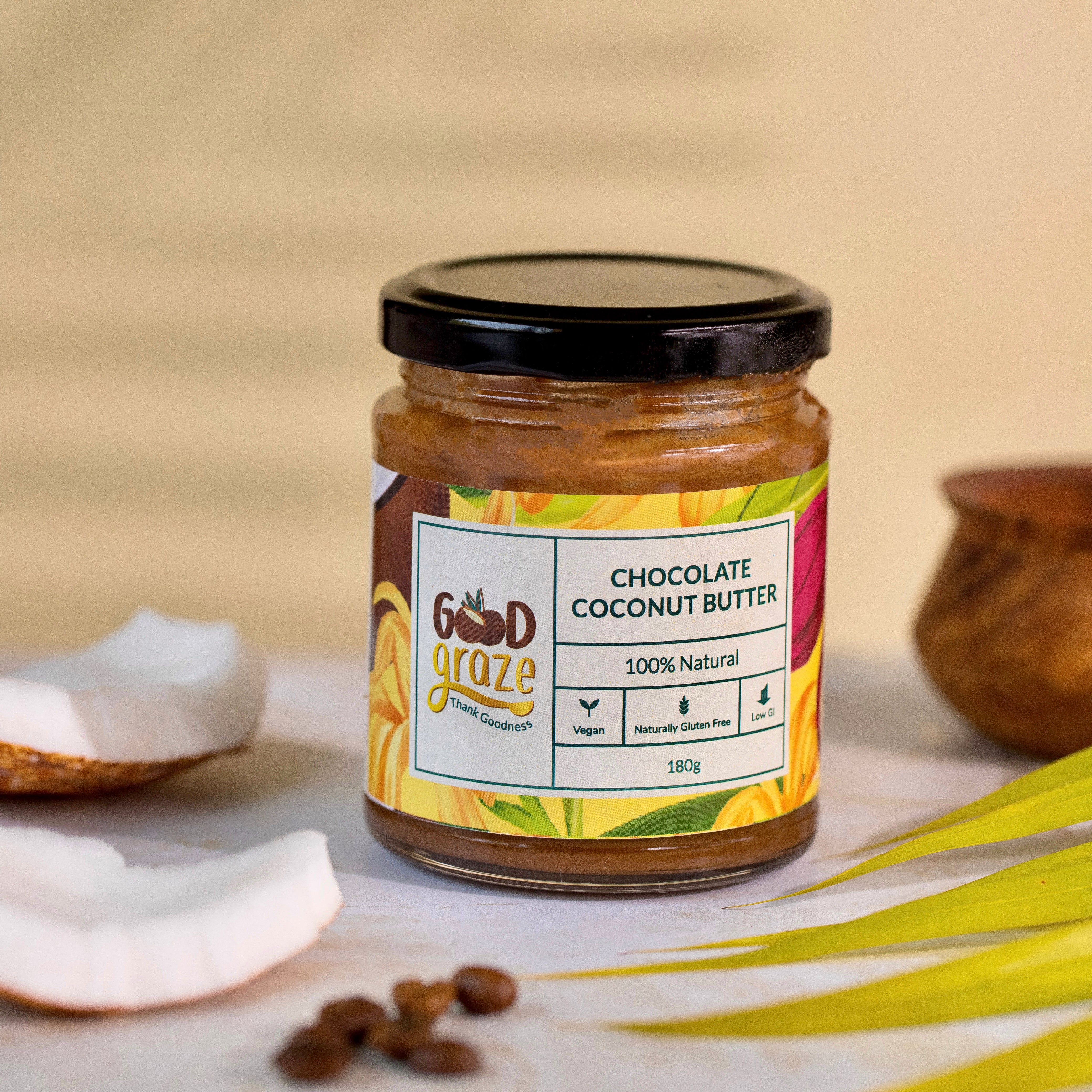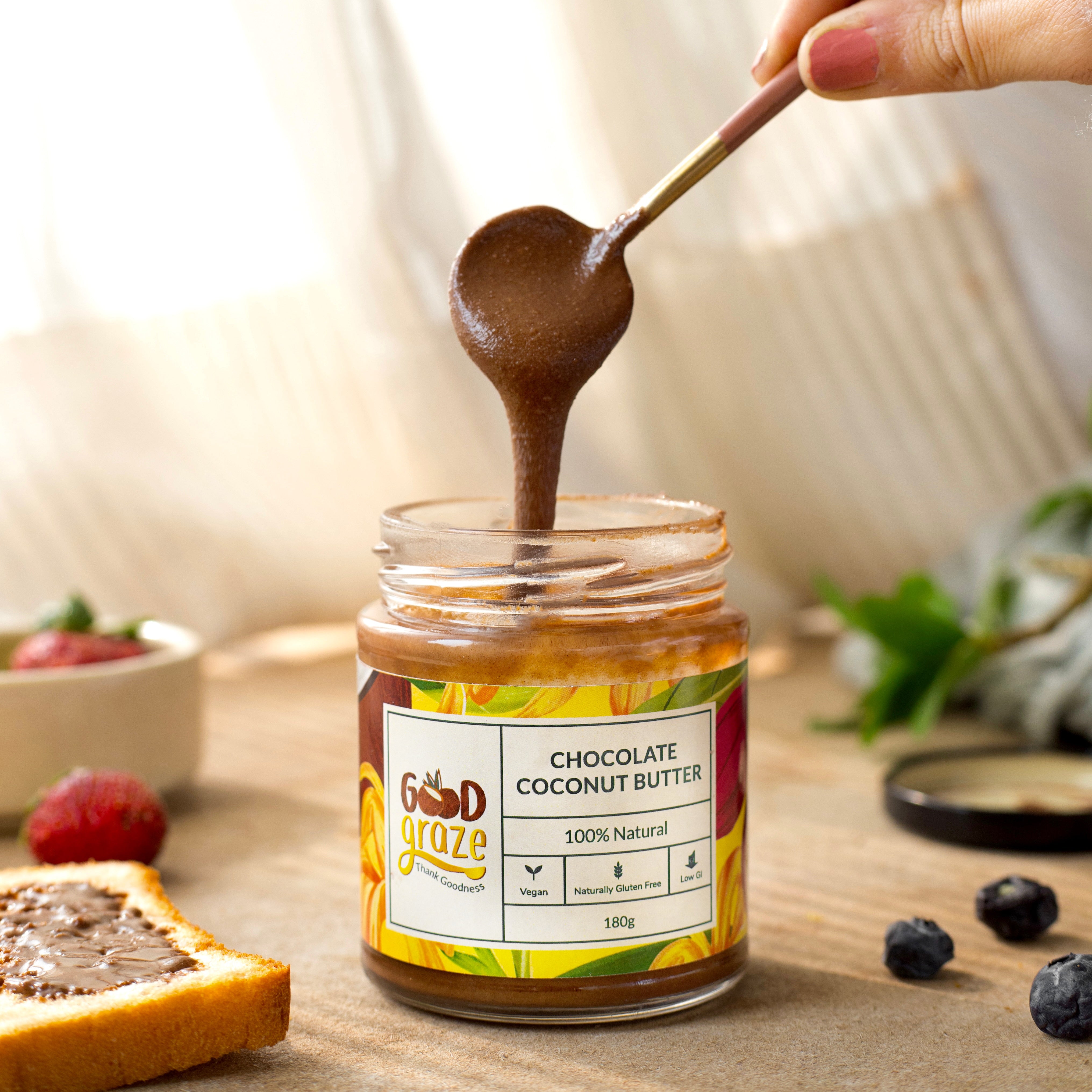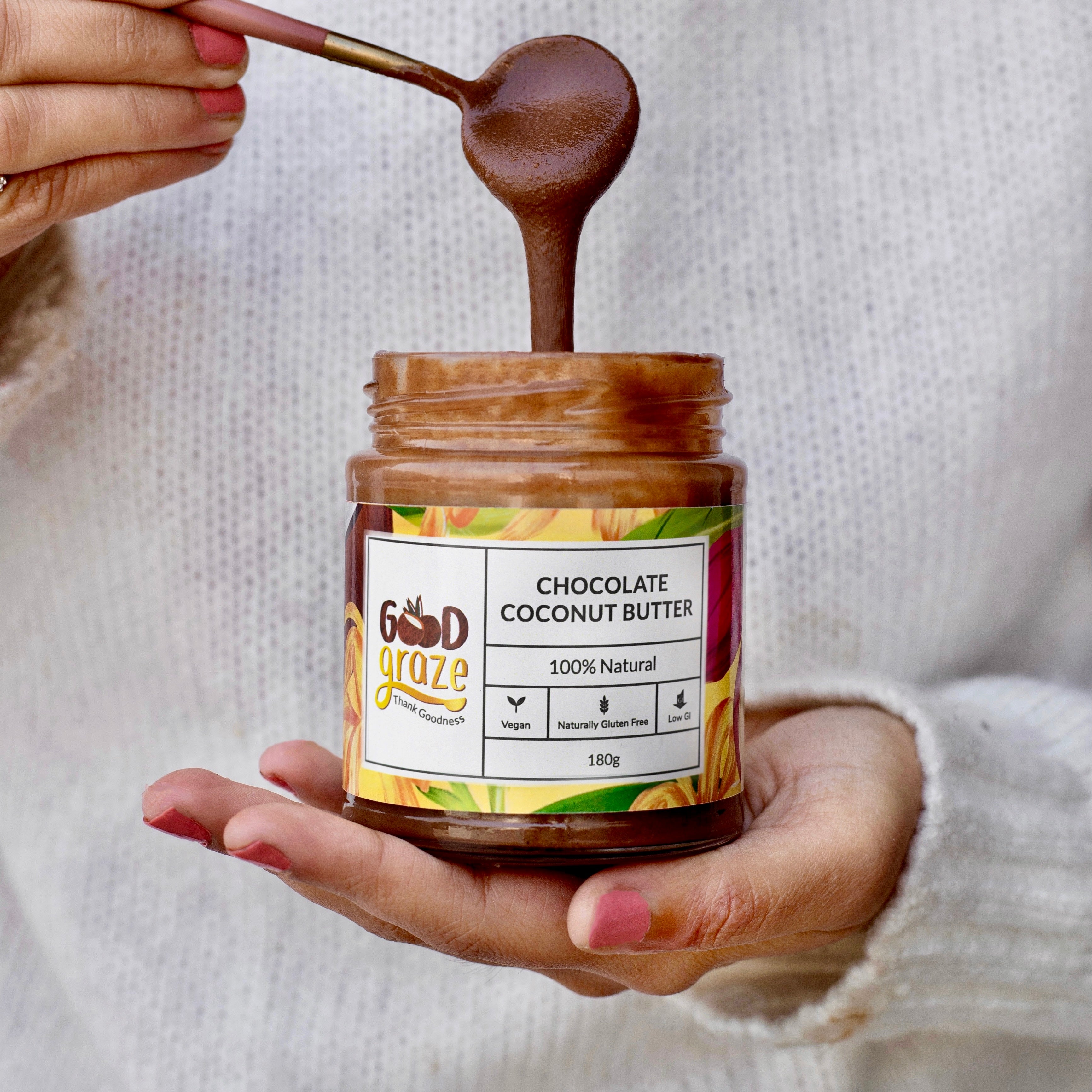 Chocolate Coconut Butter • 180g
Chocolate coconut butter is a delicious and versatile spread made by blending together ingredients like Desiccated Coconut, Coconut Sugar, Cocoa Powder, Vanilla, Sea Salt It combines the rich, creamy flavor of coconut with the sweetness and decadence of coconut sugar and cocoa powder.
Ingredient List
-
Desiccated Coconut, Coconut Sugar, Cocoa Powder, Vanilla, Sea Salt.

Net Qty -
180 g
Packaging Type
-  Glass J
ar
Nutritional Info
- 
- Store in a cool dry place
- Need to mix well before using
- Can heat for 15 seconds before use to make the process of mixing easier
- There will be natural oil separation as we do not use any emulsifiers

- Can be used as a spread on toast, bagels, muffins, bread, flat bread.
- Use as a topping for pancakes, waffles, or French toast
Melt it and use it as a dip for fruits like strawberries, bananas, or apples.
- Incorporate it into your baking recipes to add a hint of coconut and chocolate flavor.
- Add a spoonful to your smoothies to give them a creamy and chocolaty boost.
- Combine with nuts, dates, and other ingredients to make energy balls or bars.
- Stir a spoonful of chocolate coconut butter into your hot beverages like coffee, hot chocolate. It adds a creamy and chocolaty twist.

Can be replaced as a healthier alternative to commercial chocolate spreads or candies that contain high amounts of added sugar and artificial ingredients as its is made with pure ingredients.

Similarly includes medium-chain triglycerides (MCTs) like coconut butter, which can provide a quick source of energy.

The combination of healthy fats and fiber and the richness of cocoa may help promote a feeling of fullness and satisfaction.

Including it in your meals or snacks could potentially help curb cravings and contribute to portion control.

Yummy!
I like the product quality and purity... I am planning to stick with the brand...