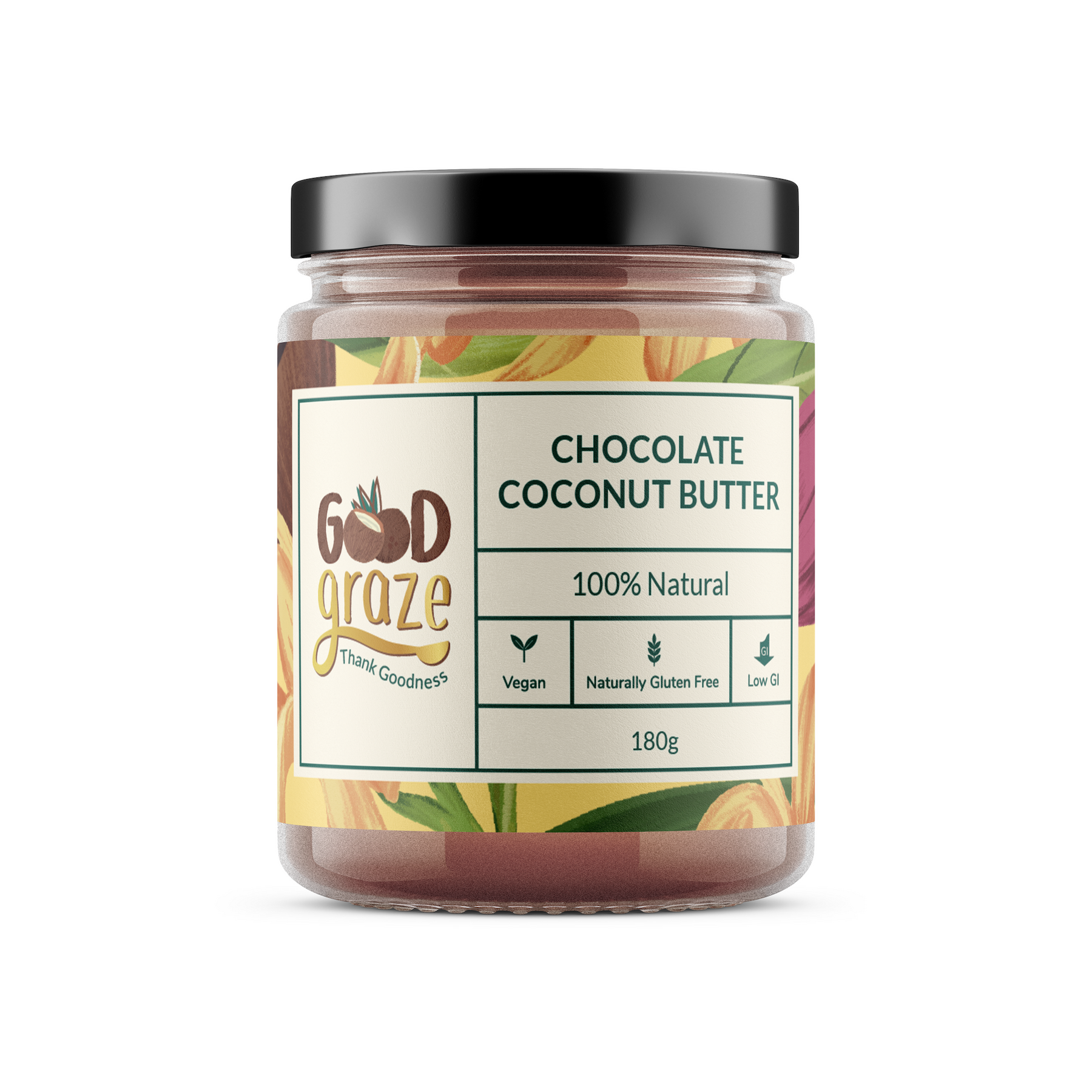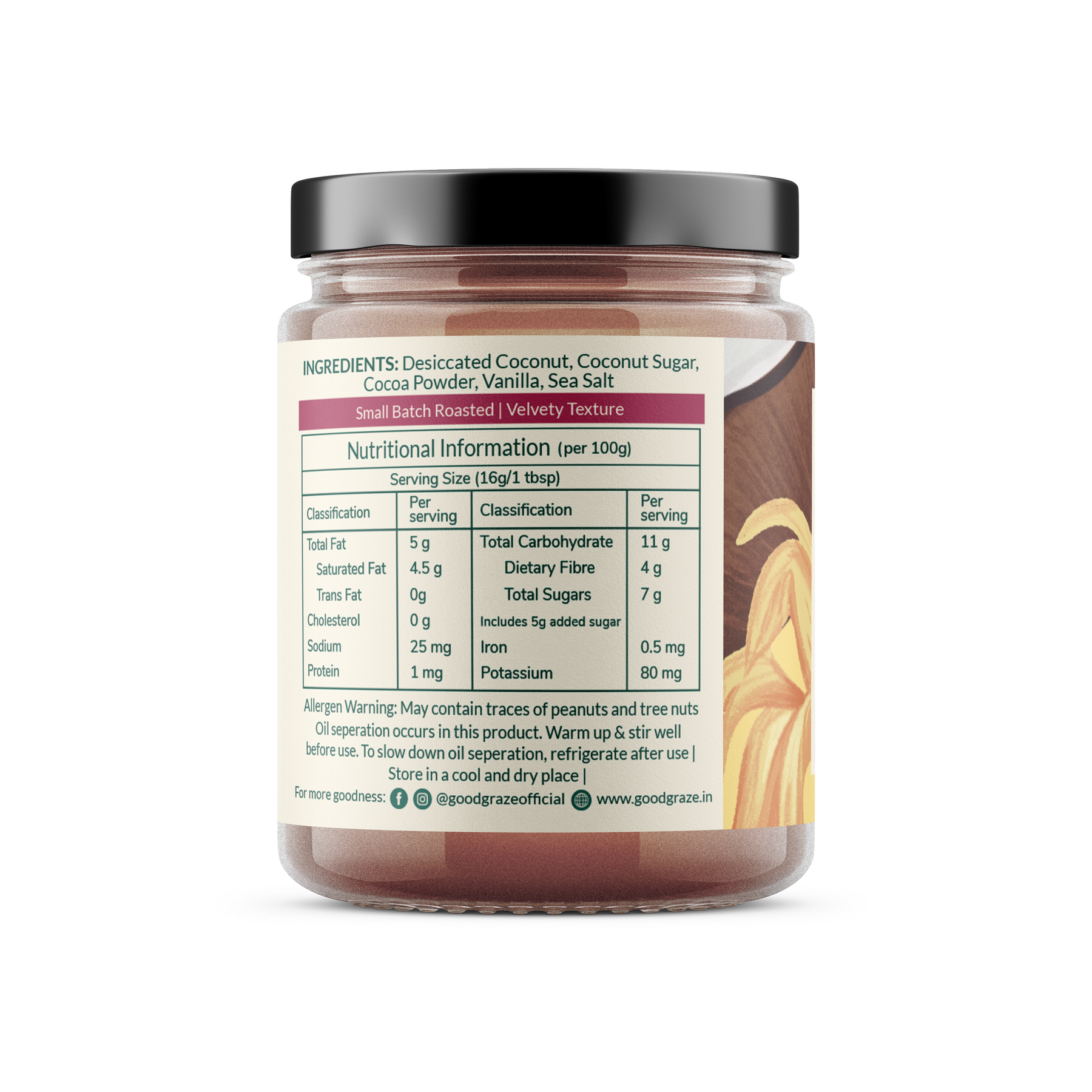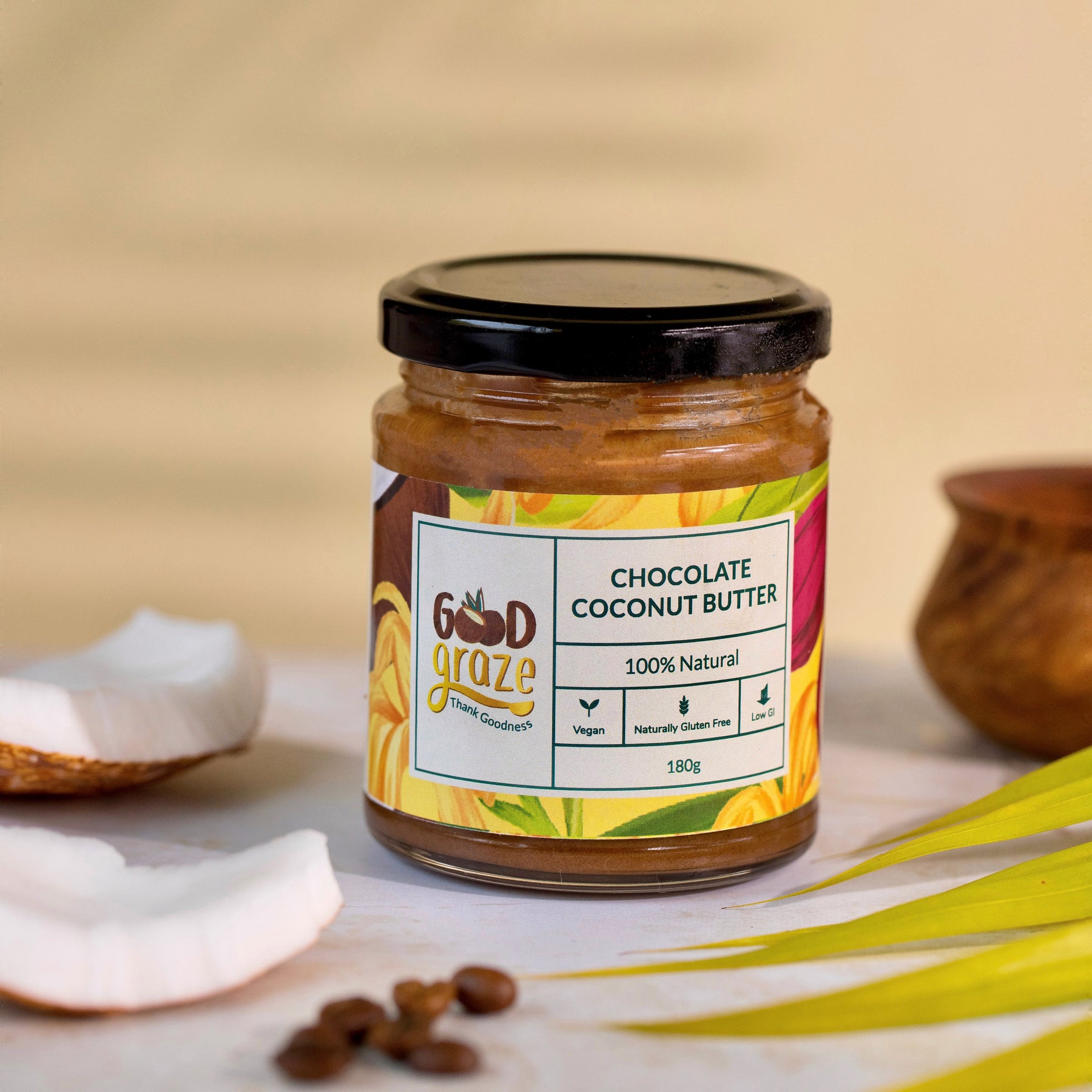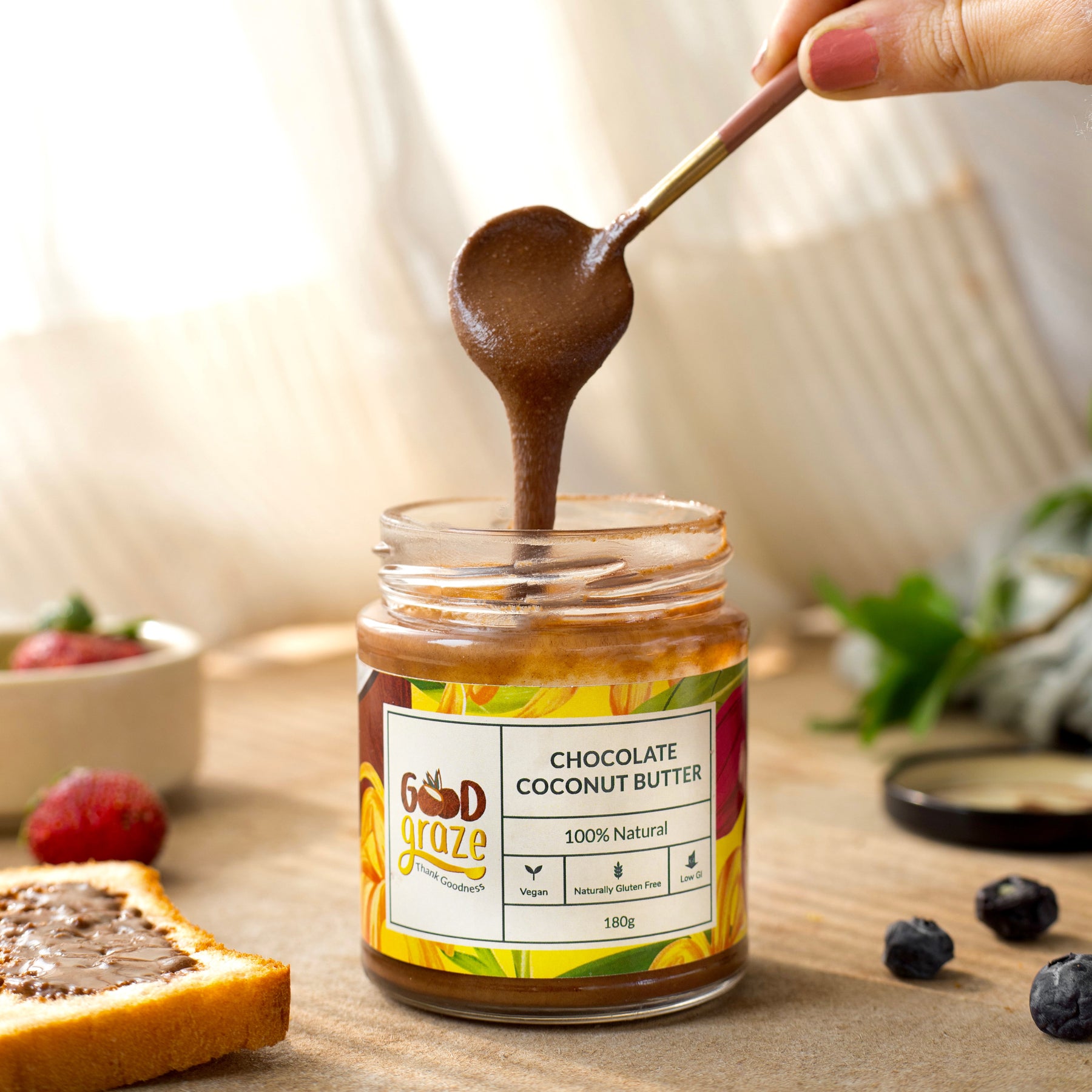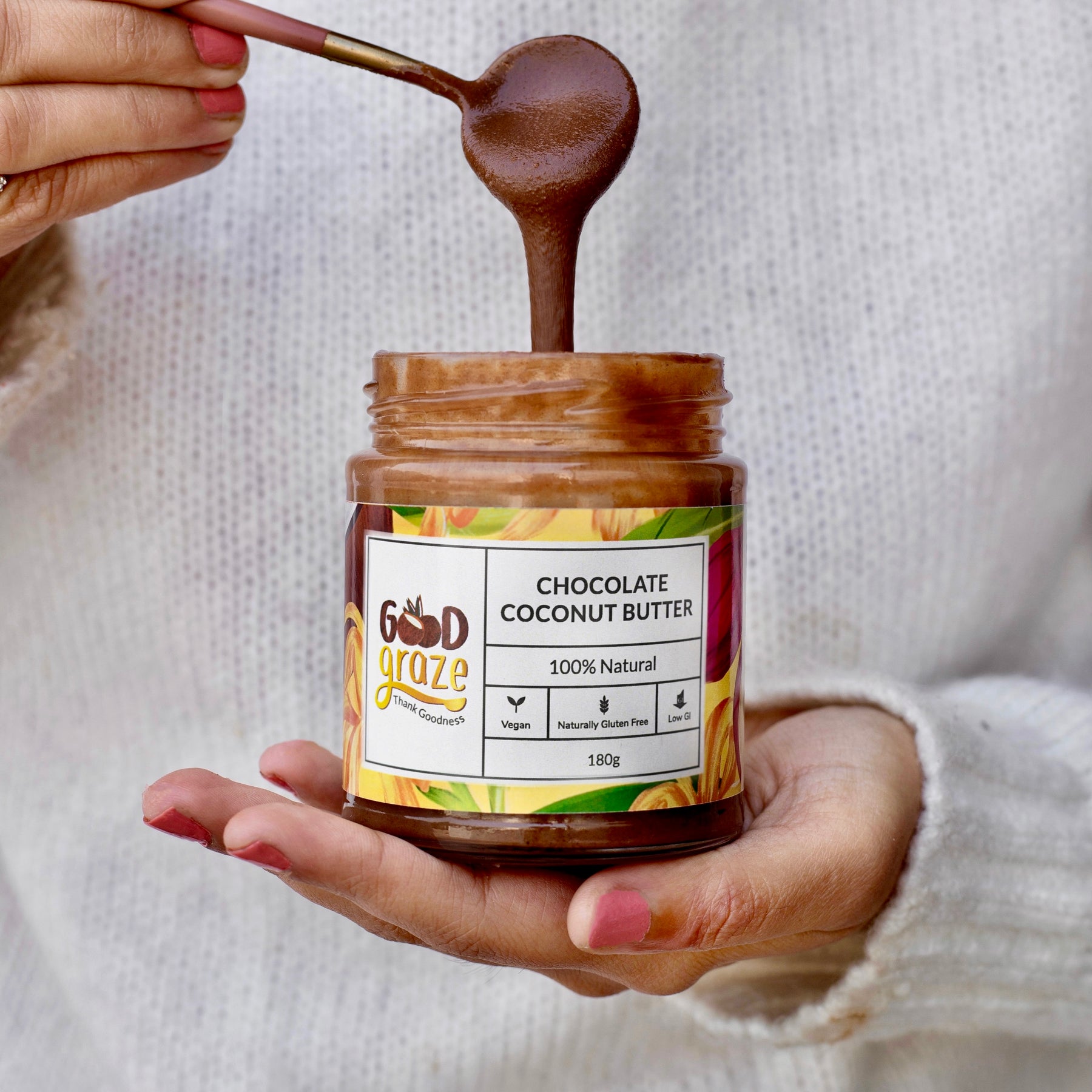 Chocolate Coconut Butter • 180g
Vegan • No added preservatives or emulsifiers • No refined sugar • Gluten free


A decadent treat made with desiccated coconut. Roasted in small batches, the Chocolate Coconut Butter has a velvety rich texture. It's packed with healthy fats, so you feel full longer.
Ingredient List
-
Desiccated Coconut, Coconut Sugar, Cocoa Powder, Vanilla, Sea Salt.
Usage

 -
Spoon the chocolate coconut butter straight from the jar and eat it, it's that delicious. Add to smoothies, use as a topping for waffles or pancakes, and more. Drizzle it melted over berries in a bowl for an amazing dessert.

Weight
-
180 g
Shelf Life
-
6 Months
Storage Information
-
Store in a cool dry place. Need to mix well before using.

Can heat for 15 seconds before use to make the process of mixing easier.

There will be natural oil separation as we do not use any emulsifiers.
Packaging Type
-  Glass J
ar
Nutritional Info
- 
Yummy!
I like the product quality and purity... I am planning to stick with the brand...