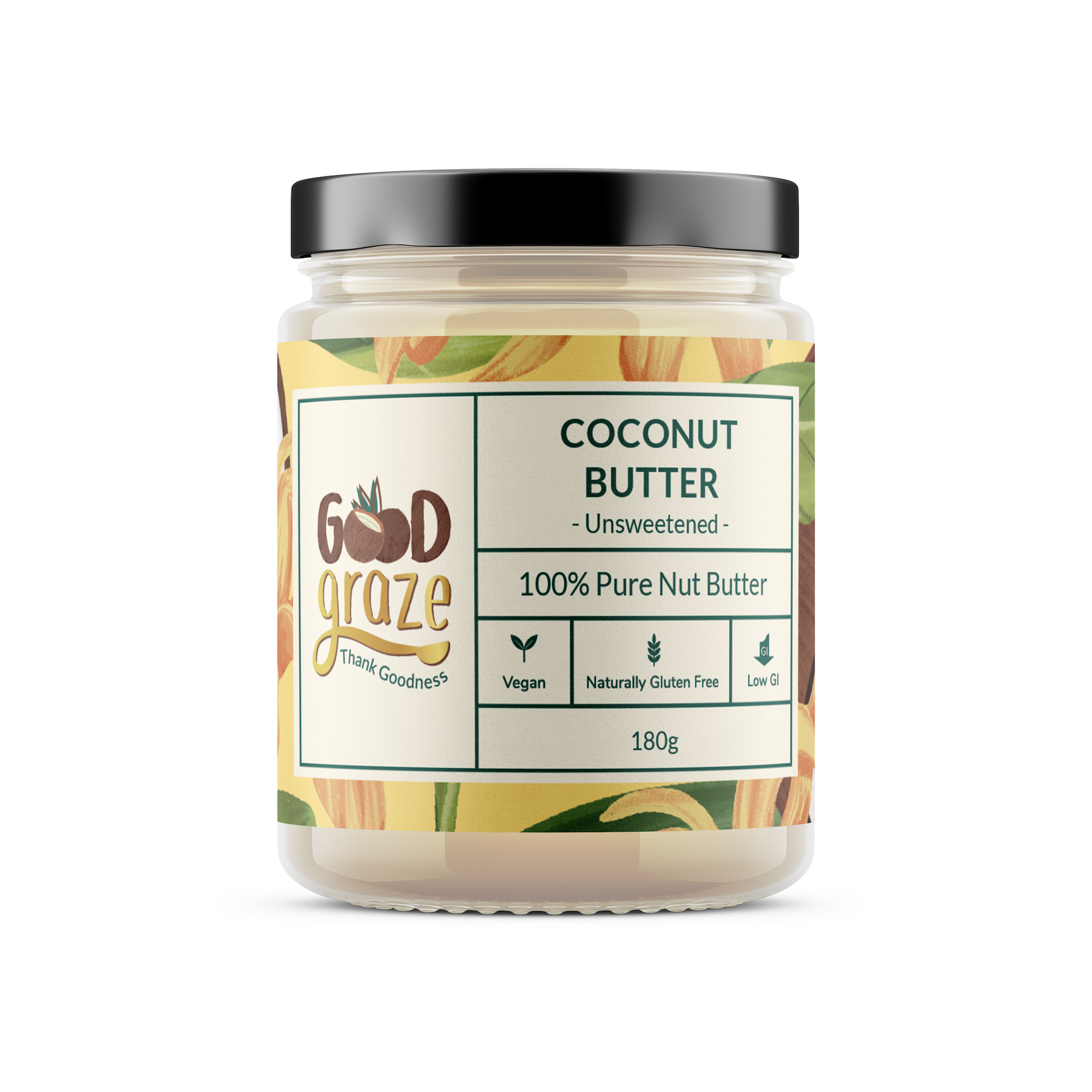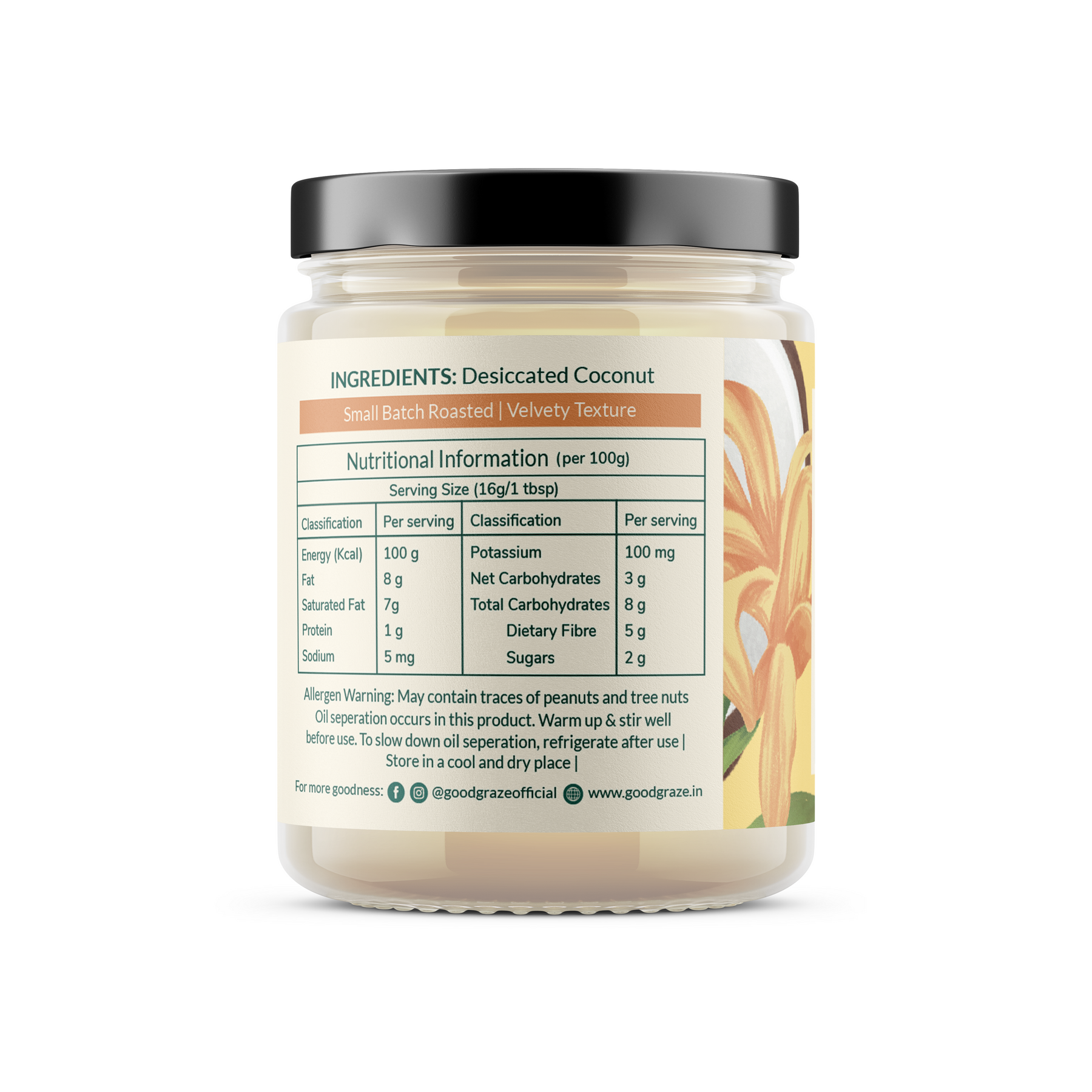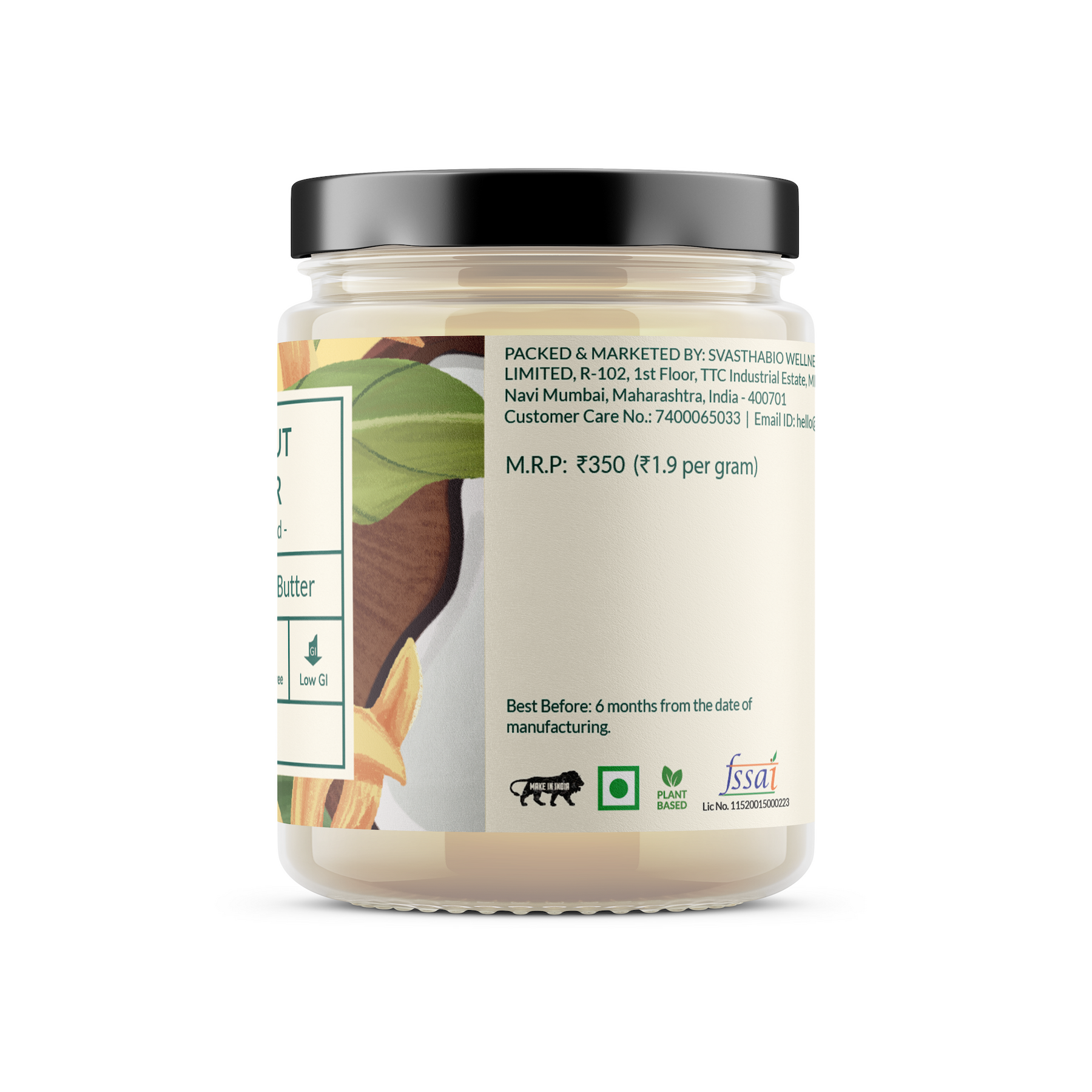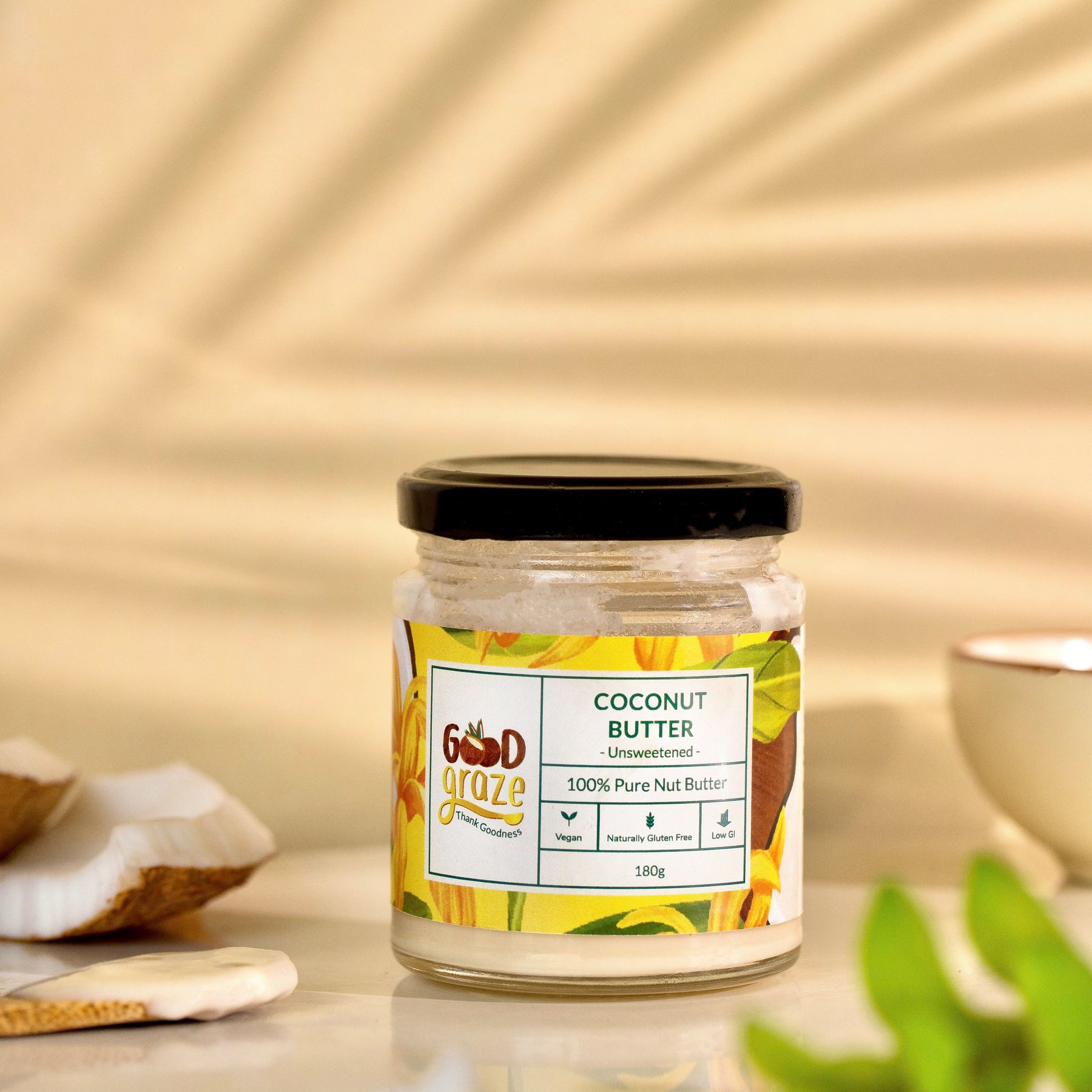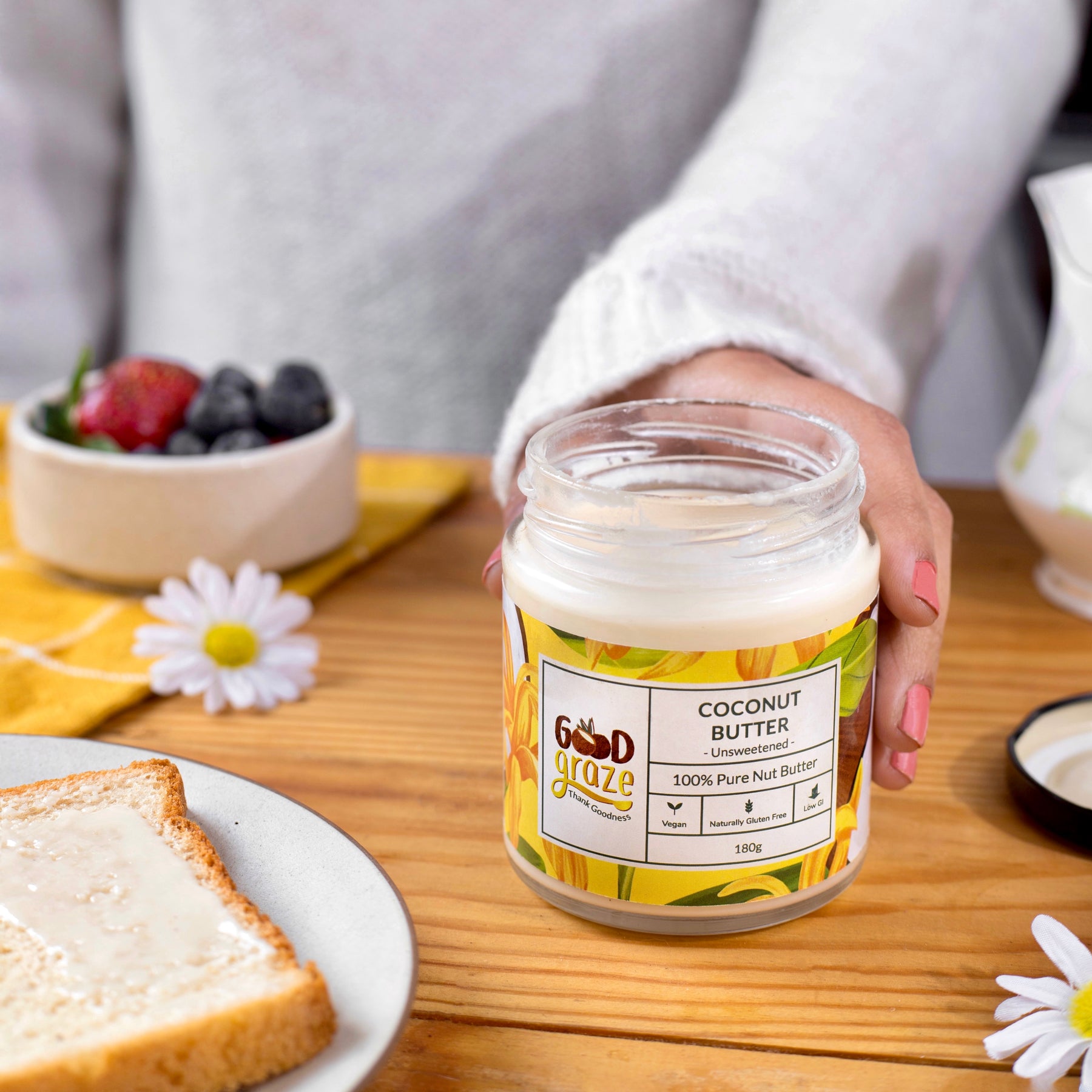 Coconut Butter • 180g
Vegan • No added preservatives or emulsifiers • No refined sugar • Gluten free


100% Original Nut Butter made with shredded coconut. Roasted in small batches, the Coconut Butter has a velvety rich texture.
Health Benefits
-
It's rich in lauric acid, which boosts immunity and destroys harmful bacteria, viruses, and funguses. 

It actually boosts your metabolism, which aids in weight loss and increases energy levels. 

It's full of essential amino acids, calcium, and magnesium.
Ingredient List
-
Desiccated Coconut
Usage 

-
 Coconut butter can be used by itself, as a spread, or as a condiment. It can be added to smoothies and as a substitute for dairy-free recipes. Use it in place of dairy butter in baking for a healthier fat (this tends to make baked goods a little dryer, so you'll need to add a little more of a moist ingredient such as fruit puree or oil)

Weight
-
180 g
Shelf Life
-
9 Months
Storage Information
-
Store in a cool dry place.
Need to mix well before using.
Can heat for 15 seconds before use to make the process of mixing easier. There will be natural oil separation as we do not use any emulsifiers.
Allergen Information
-
 This may contain traces of tree nuts.
Packaging Type
-
Glass jar
Nutritional Info
- 
Quality is good.
The quality is good plus it's a vegan butter. I consume it for my health.