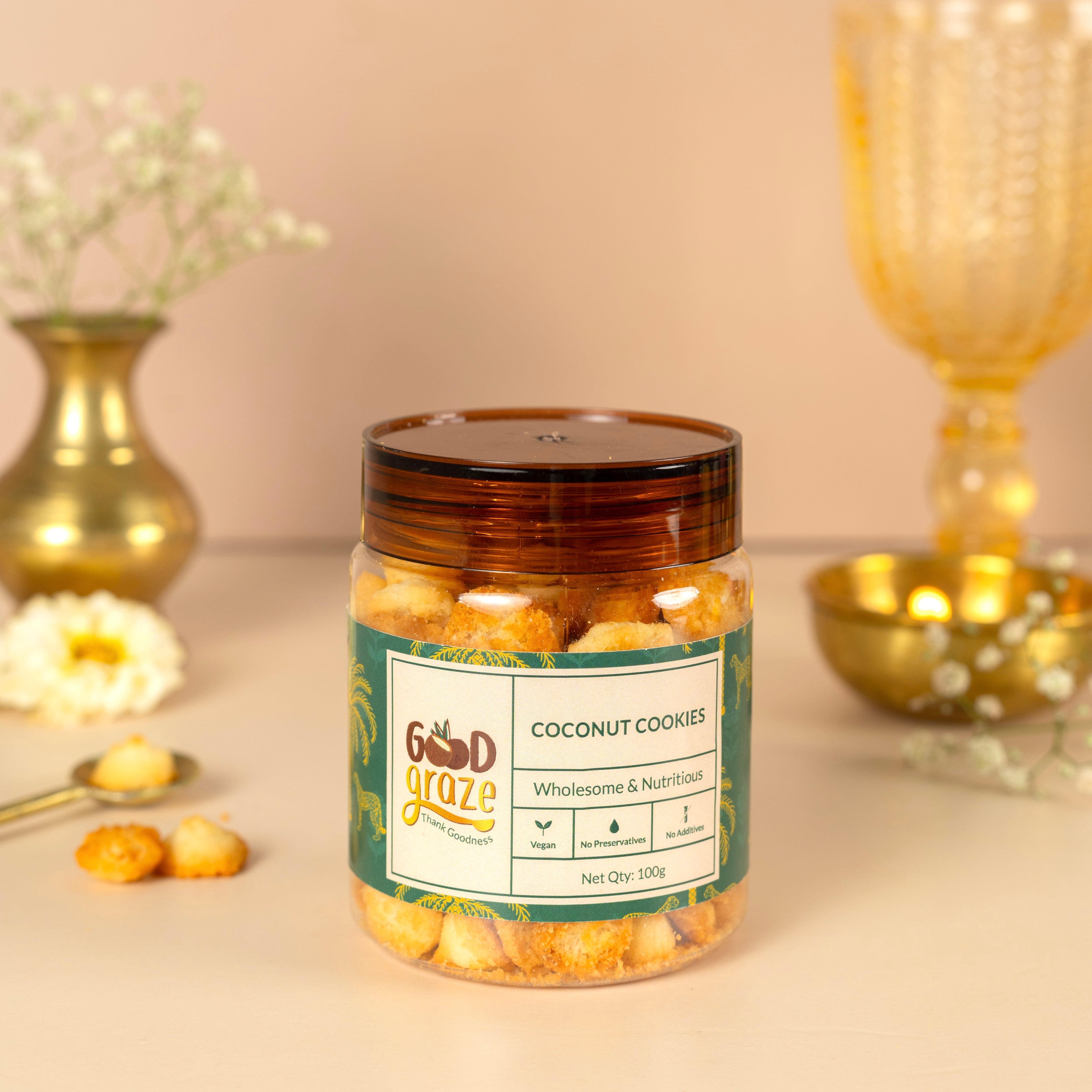 Coconut Cookies • Pack of 2
Made with the finest coconut flakes and premium ingredients, these cookies are a perfect blend of crispy and chewy textures. Each bite is infused with the sweet, nutty flavor of coconut, transporting you to a serene island getaway. Whether you enjoy them with a cup of tea, as a snack, or as a delicious dessert.

Ingredients - Organic Flour, Organic Coconuts, Raw Kokum Butter, Organic Sugar, Natural Vanilla Extract, Himalayan Rock Salt

Net Qty - 200gm

Shelf Life - 6 Months

Packaging - Food-grade PET jar

- Store in a cool & dry place, away from direct sunlight.
- Close the lid securely after use.

Enjoy them as a simple and wholesome snack straight out of the jar. The combination of organic coconut and vanilla extract makes these cookies a delightful treat for any time of the day.
- Organic flour and coconuts contribute to the cookies' fiber content, aiding digestion and promoting a feeling of fullness
- Raw kokum butter and organic coconuts offer healthy fats, supporting brain health and providing sustained energy
- These cookies are a source of essential nutrients such as vitamins, minerals, and antioxidants, contributing to overall well-being and immune system support
- Good Graze Coconut Cookies are free from artificial additives, preservatives, and hydrogenated oils, ensuring a clean and natural snacking choice