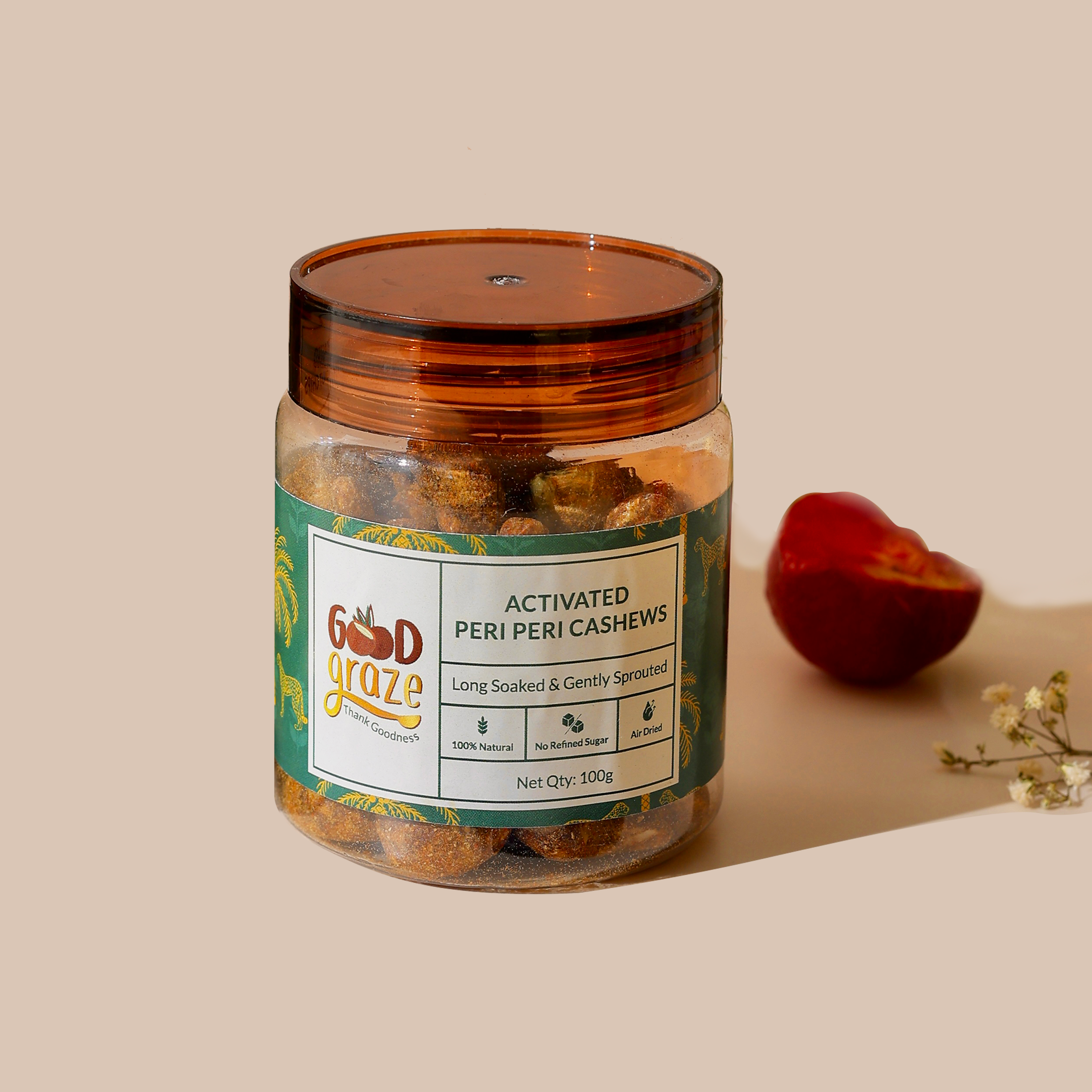 Organic Activated Peri Peri Cashews • Festive Special
Inspired by nature and the ancient Aztec practice of soaking nuts in seawater, we long-soak the nuts in a natural solution. Activated nuts are remarkably less bitter, taste sweeter, and feel lighter in your digestive system.
Ingredient List:
Net Qty: 100 g
Shelf Life: 9 months
Packaging Type:
Food-grade PET jar
- Store in a cool & dry place, away from direct sunlight.
- Close the lid securely after use.
- Once open, store in the fridge or freezer to maintain freshness.



- Enjoy as a flavoursome snack, sprinkle over salads, create custom trail mixes, or use them in cooking for an extra burst of flavor.
- Share the joy by gifting these gourmet cashews wrapped in love and festive cheer.
- Embrace the bold Peri Peri flavour and relish every delightful bite!

- Activated nuts are remarkably less bitter, taste sweeter and feel lighter in your digestive system
- Gentle on the stomach with no enzyme inhibitors or phytic acid, while boasting increased proteins and vital vitamins
- Perfect for plant-based diets, elevating your snacking or culinary experience with every bite