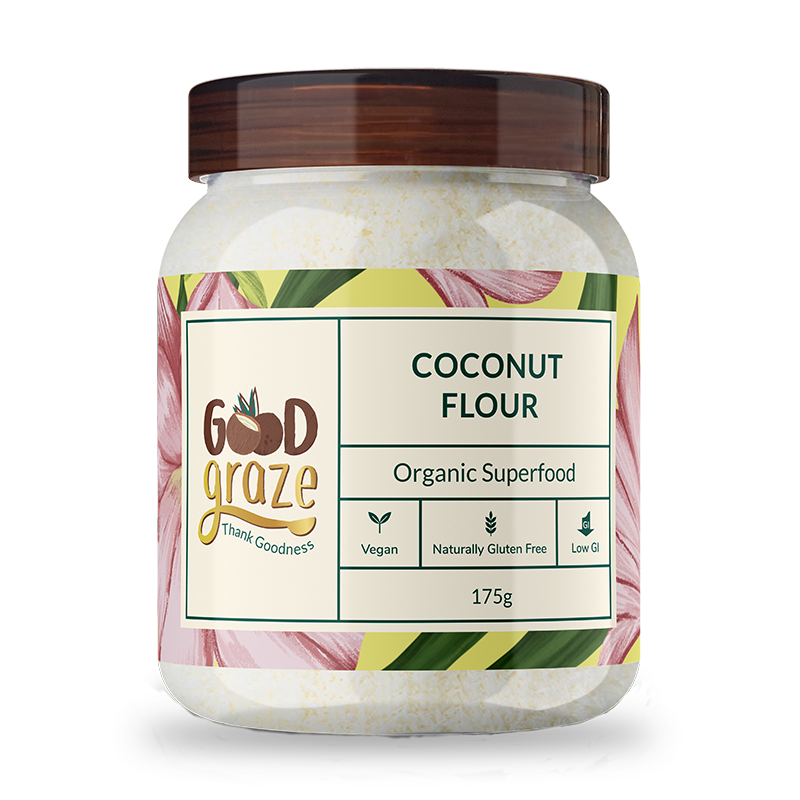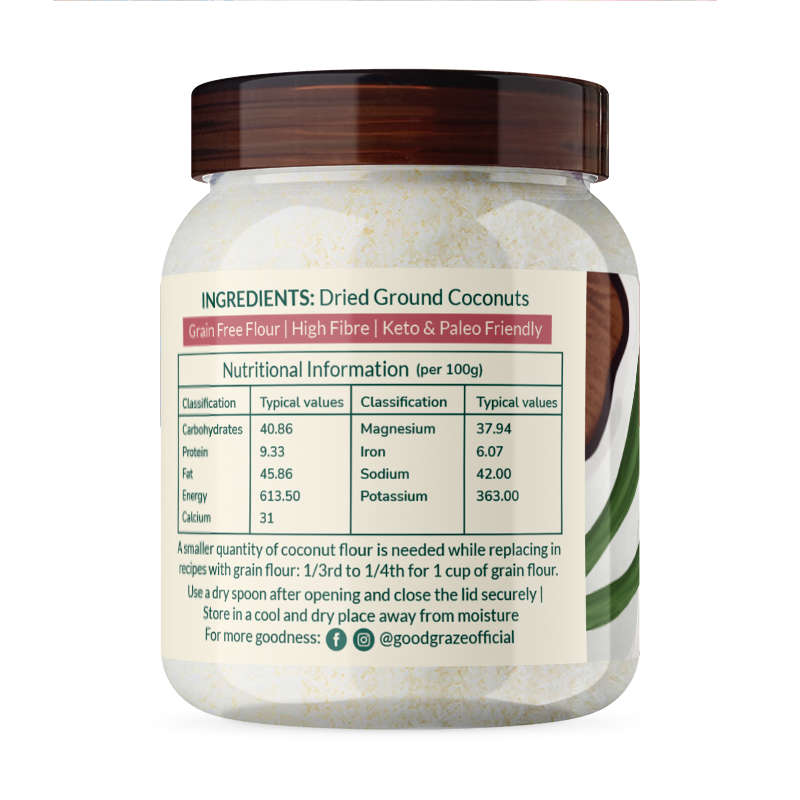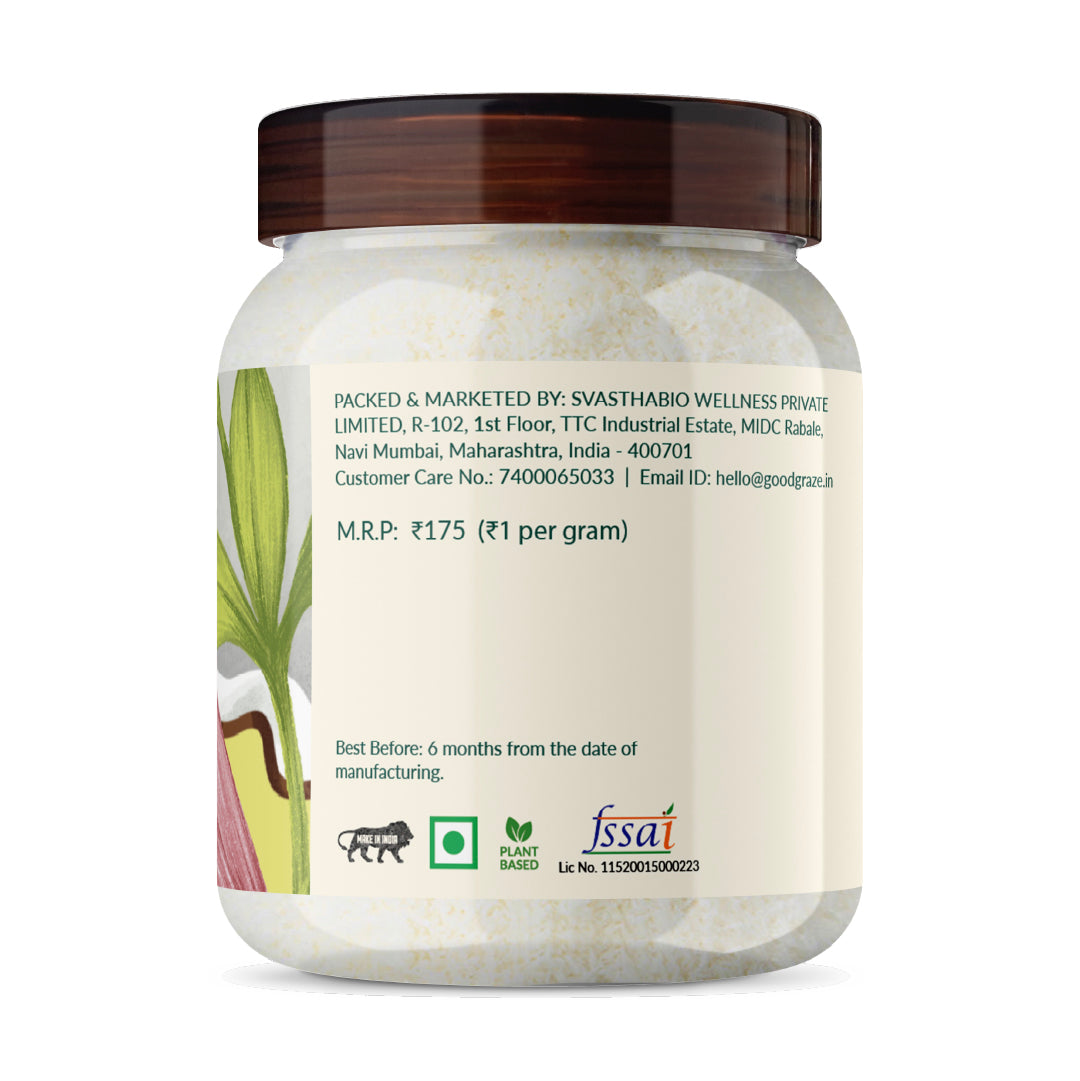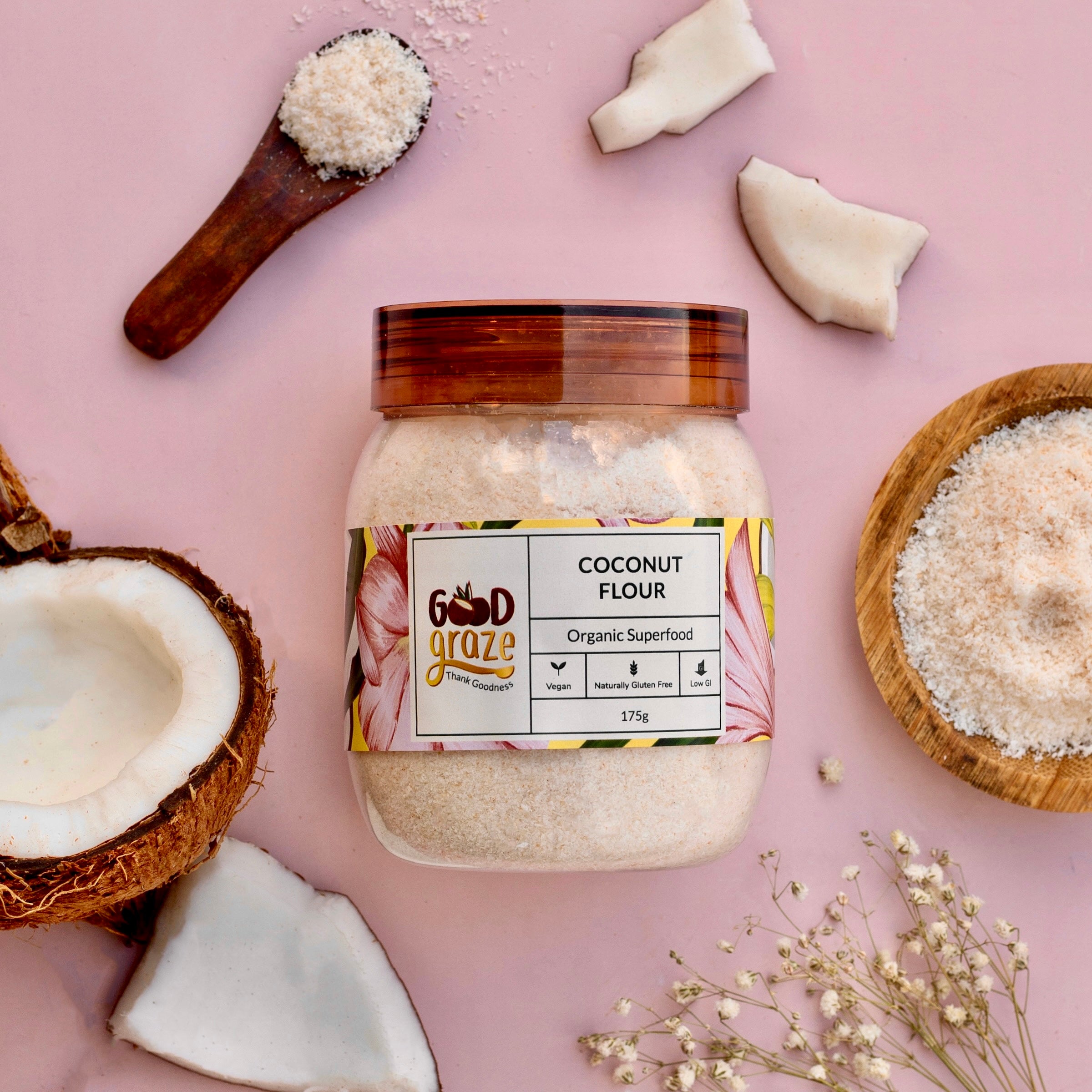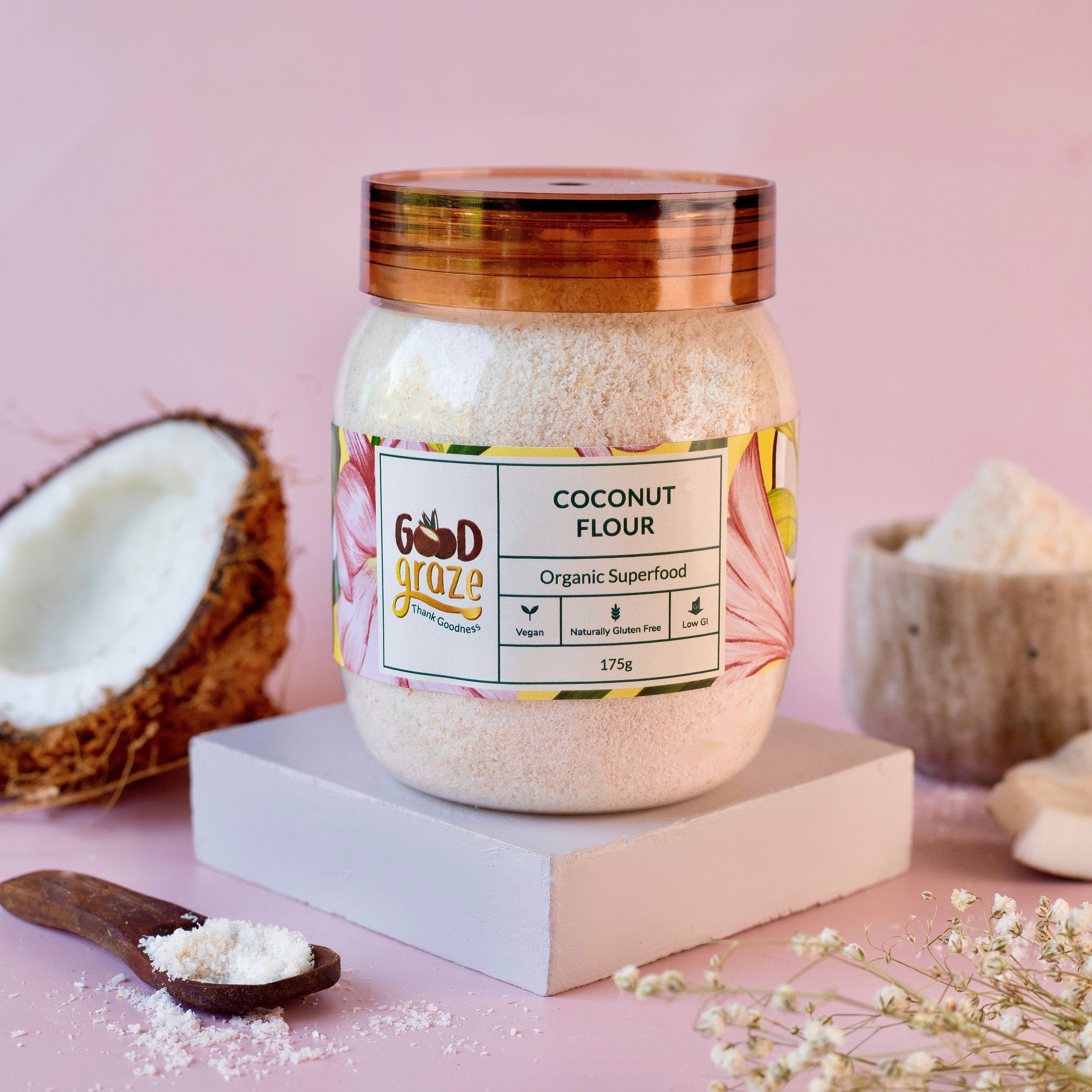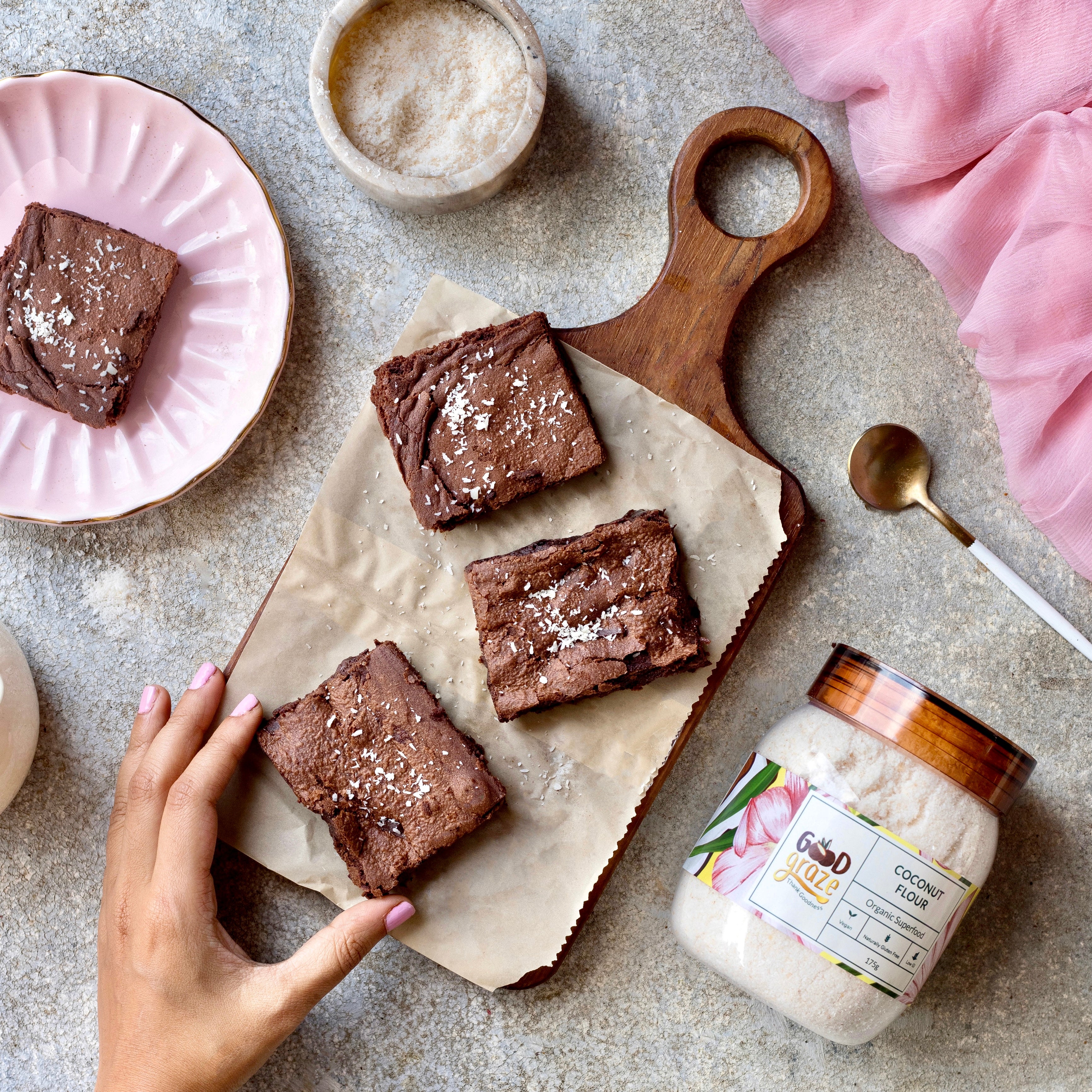 Coconut Flour • 175g
Made from finely ground, dried coconut meat, this gluten-free and grain-free flour is a versatile and healthy alternative to traditional flours With its light texture, delicate coconut aroma, and subtle sweetness, our Coconut Flour adds a delightful twist to your favorite recipes.

Ingredient List - Dried Ground Coconuts

Net Qty - 175 g

Shelf Life - 6 Months
Packaging Type -
 Food grade PET jar 
Nutritional Info -
- Store in a cool dry place
- Use a dry spoon
- Close the lid securely after use

- Commonly used in gluten-free and grain-free baking
- Use it to add flavor and texture to baked goods such as cakes, cookies, muffins, and bread.
- Can be used as a natural thickening agent for sauces, soups, and gravies.
- Use it as a gluten-free and grain-free coating for foods to provides a crispy texture and add a hint of coconut flavor.
- Adding a tablespoon or two of coconut flour to smoothies or shakes can increase their fiber content and add a subtle coconut flavor. It helps to thicken the drink and provides a nutritional boost.
- Incorporate it into pancake and waffle batter to add a touch of coconut flavor and increase the fiber content.
- Use it as a binding agent and a source of fiber in homemade energy balls and bars.

Exceptionally high in dietary fiber, which promotes healthy digestion and helps maintain stable blood sugar levels.

Naturally gluten-free, making it an excellent choice for individuals with gluten sensitivities or those following a gluten-free diet.

Low glycemic index, meaning it causes a slower and more controlled rise in blood sugar levels compared to refined wheat flour.

Packed with essential nutrients such as iron, potassium, and magnesium.

Used in a wide range of recipes, including baking, thickening sauces and gravies, and as a coating for meats and vegetables.