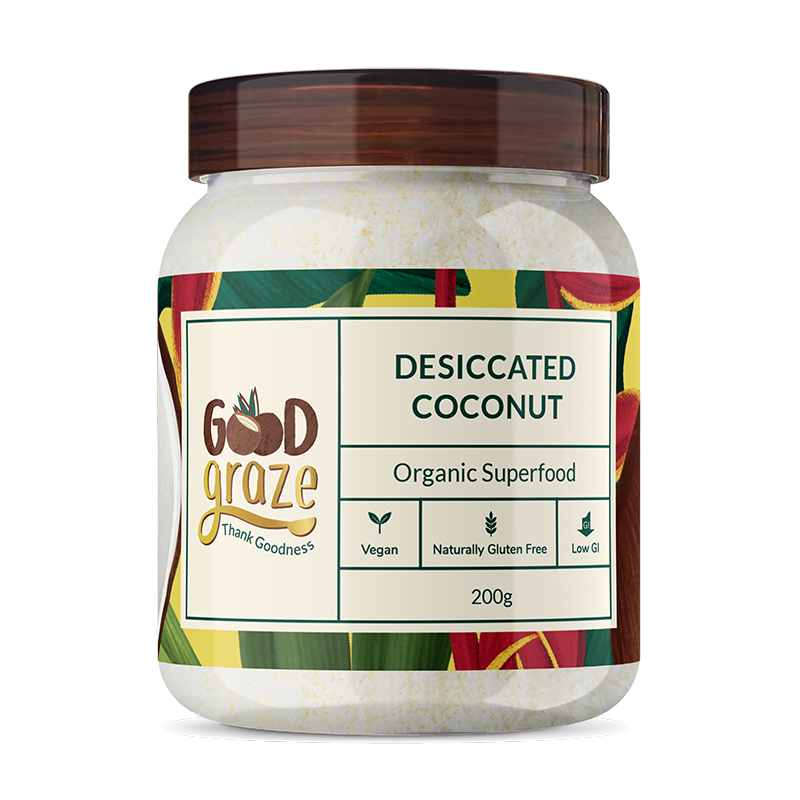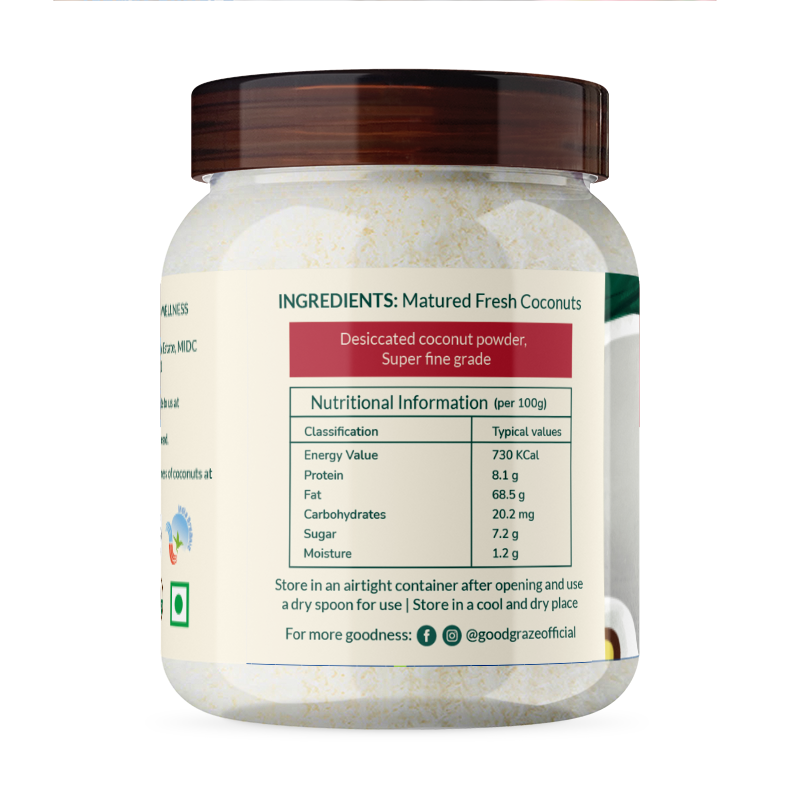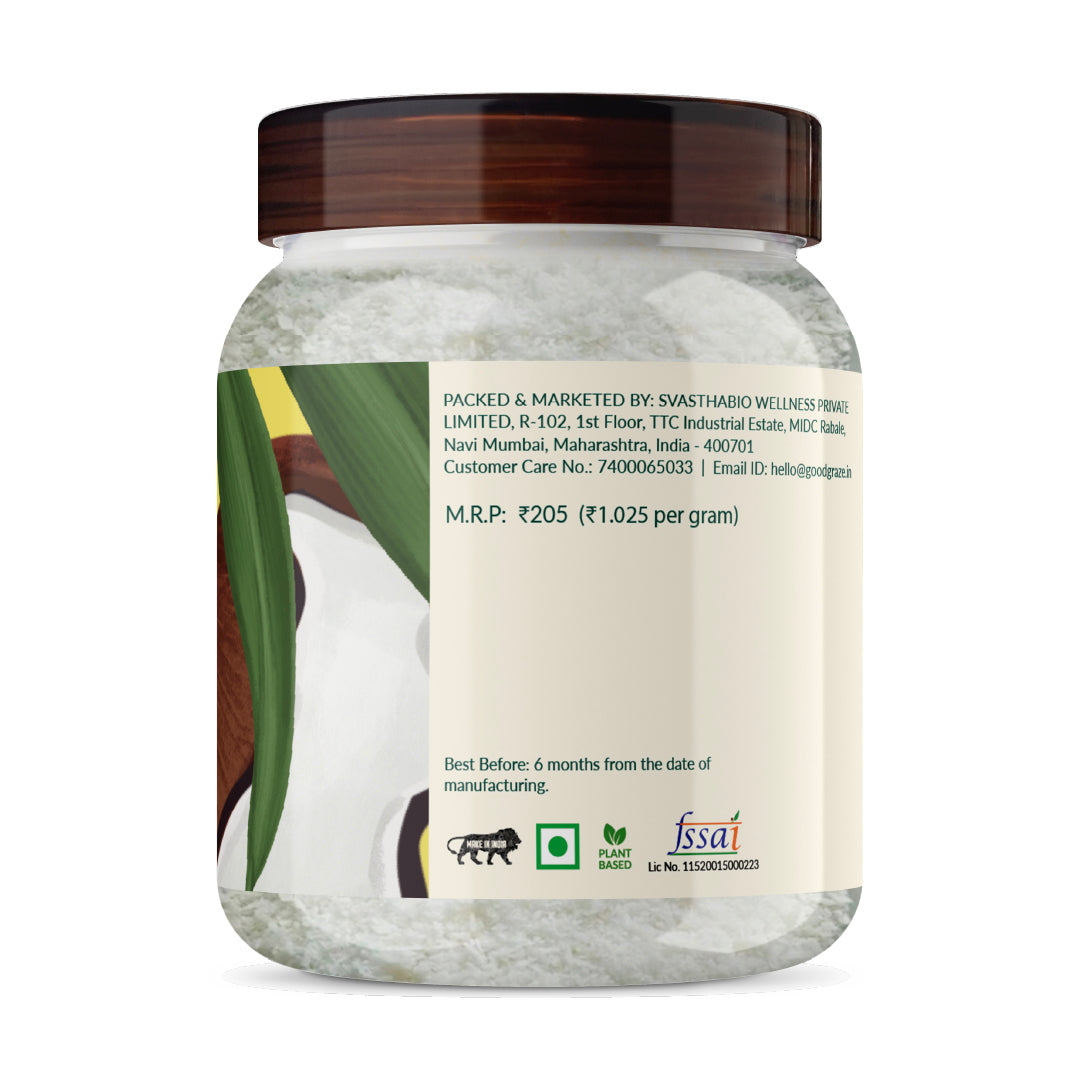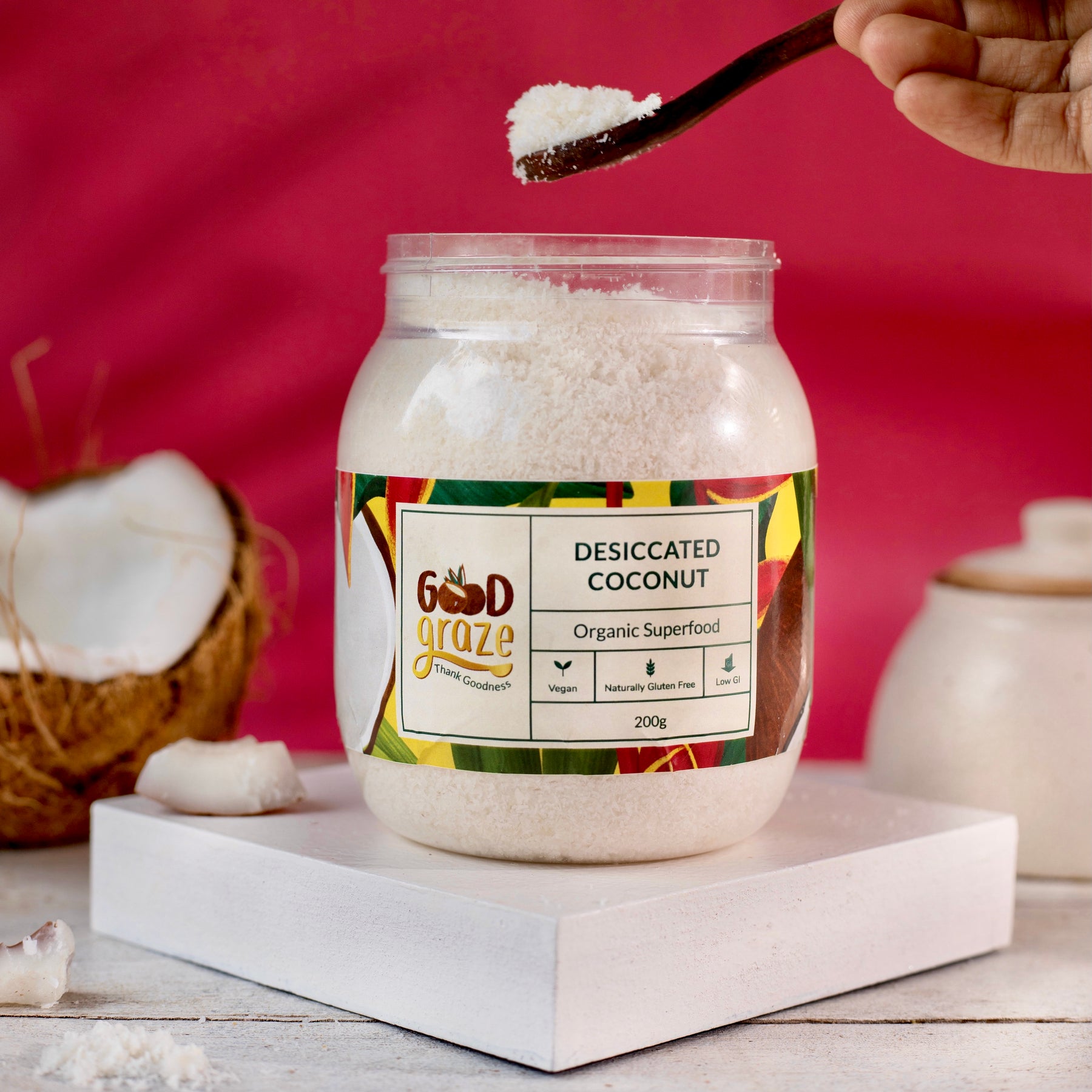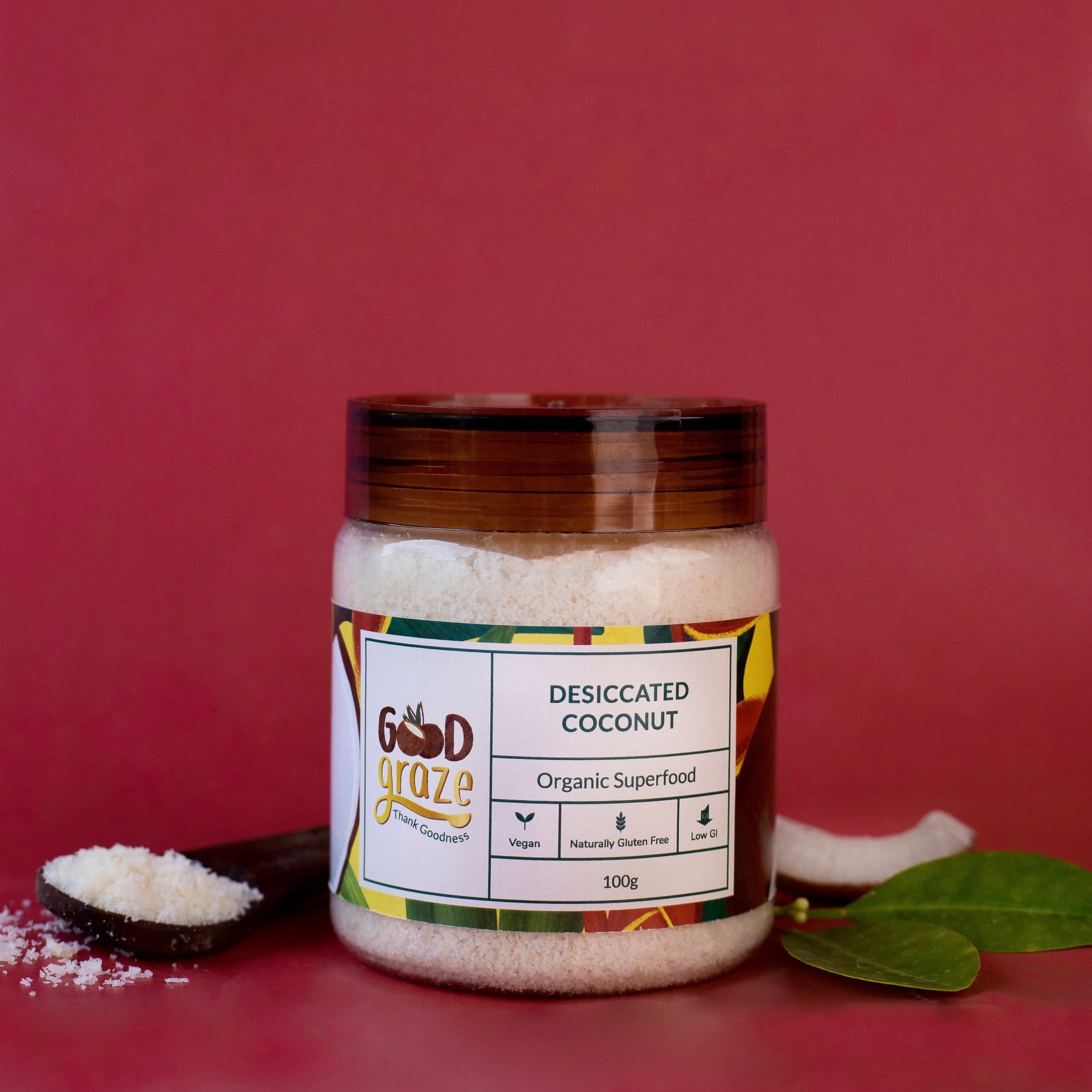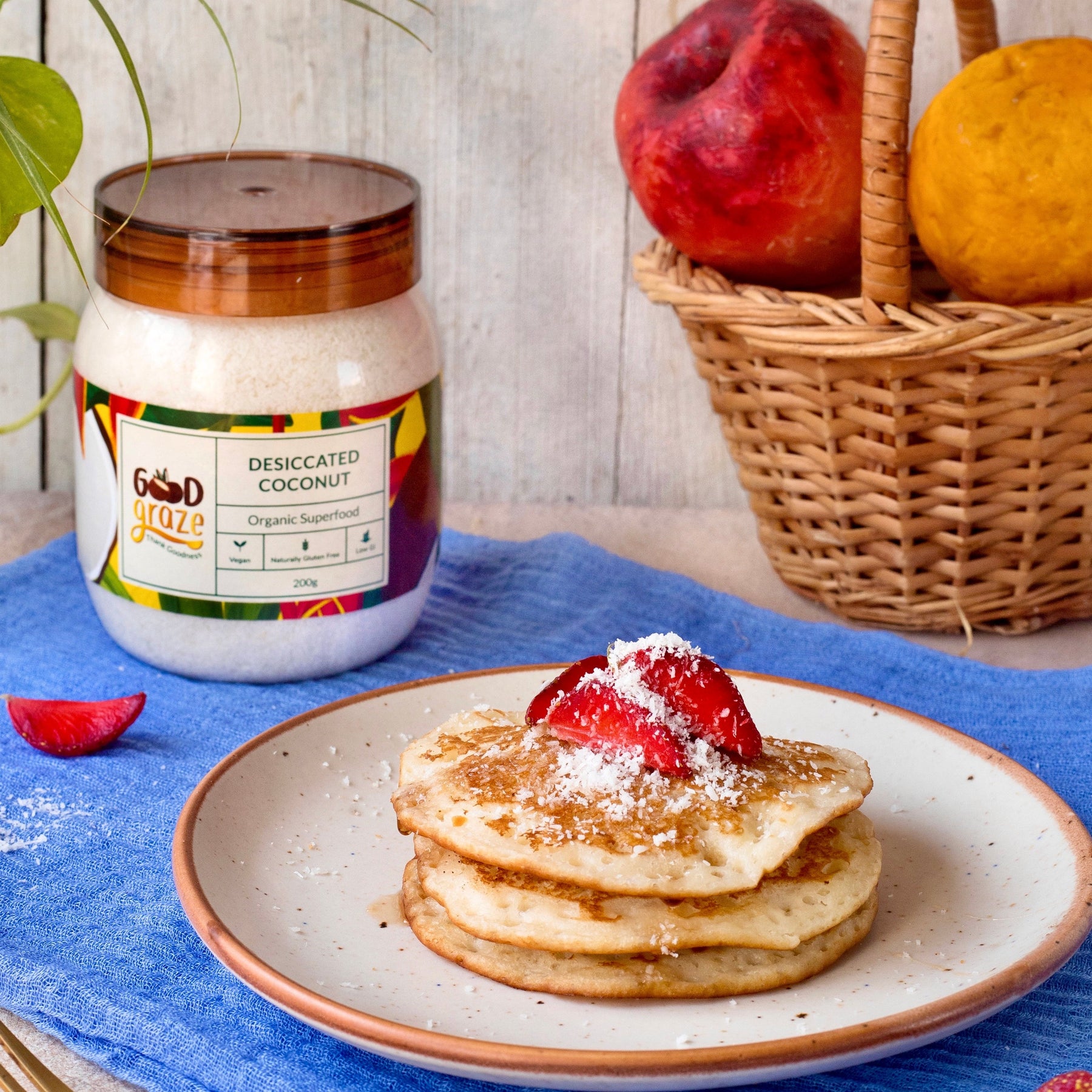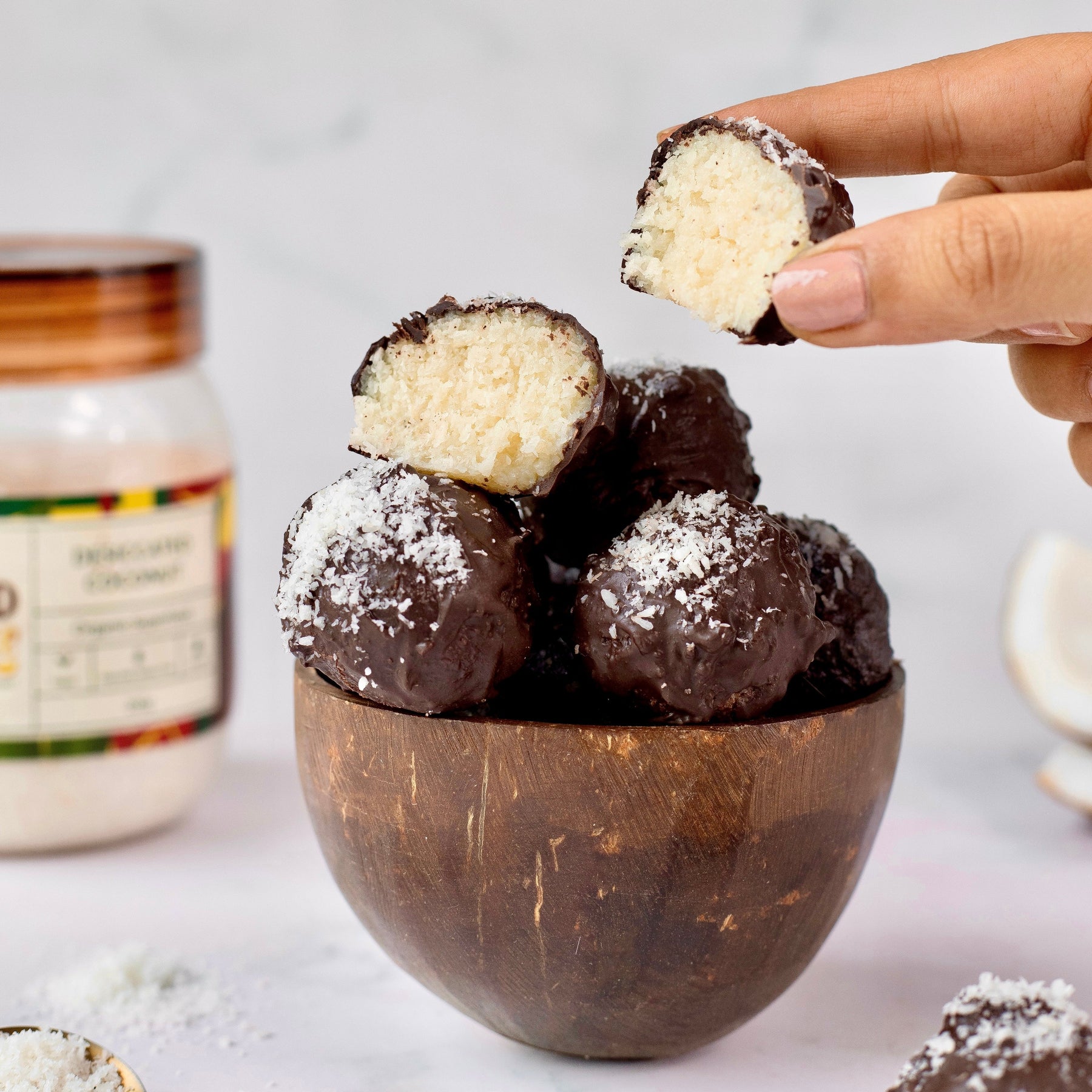 Desiccated Coconut
Vegan • No added preservatives • Gluten Free 

 

• Low GI

Made with premium Indian coconut that is flavorful and filled with coconut. Very attractive coconut flakes that are pure white from blanched coconut (the skin of coconuts has been removed).

Ideal for use in baking, decorating pastries, making truffles, health bars, granola, oatmeal, etc. Desiccated coconut can be sprinkled on any dish to amp up the taste or eaten directly as a snack. It can be mixed with water and used in recipes that call for coconut milk.
Desiccated Coconut is free from wheat & other grains, ideal for keto & paleo diets. Our desiccated coconut is organically farmed, unrefined, and sustainably sourced.
Ingredient List -
Desiccated coconut powder, superfine grade.
Weight -
100 g or 200 g
Shelf Life -
6 months
Packaging Type -
 Food Grade PET Jar
Nutritional Info -
purest sweetest desiccated coconut ever
I have tried many desiccated coconut in the past, but before good graze, I always needed to add some sugar or something else like cocoa nibs , so I could consume the powdered coconut, but with good graze it has a pure innate sweetness to it, can easily be consumed raw without anything else, also its much fine than other, which tend to be bit thick and coarse