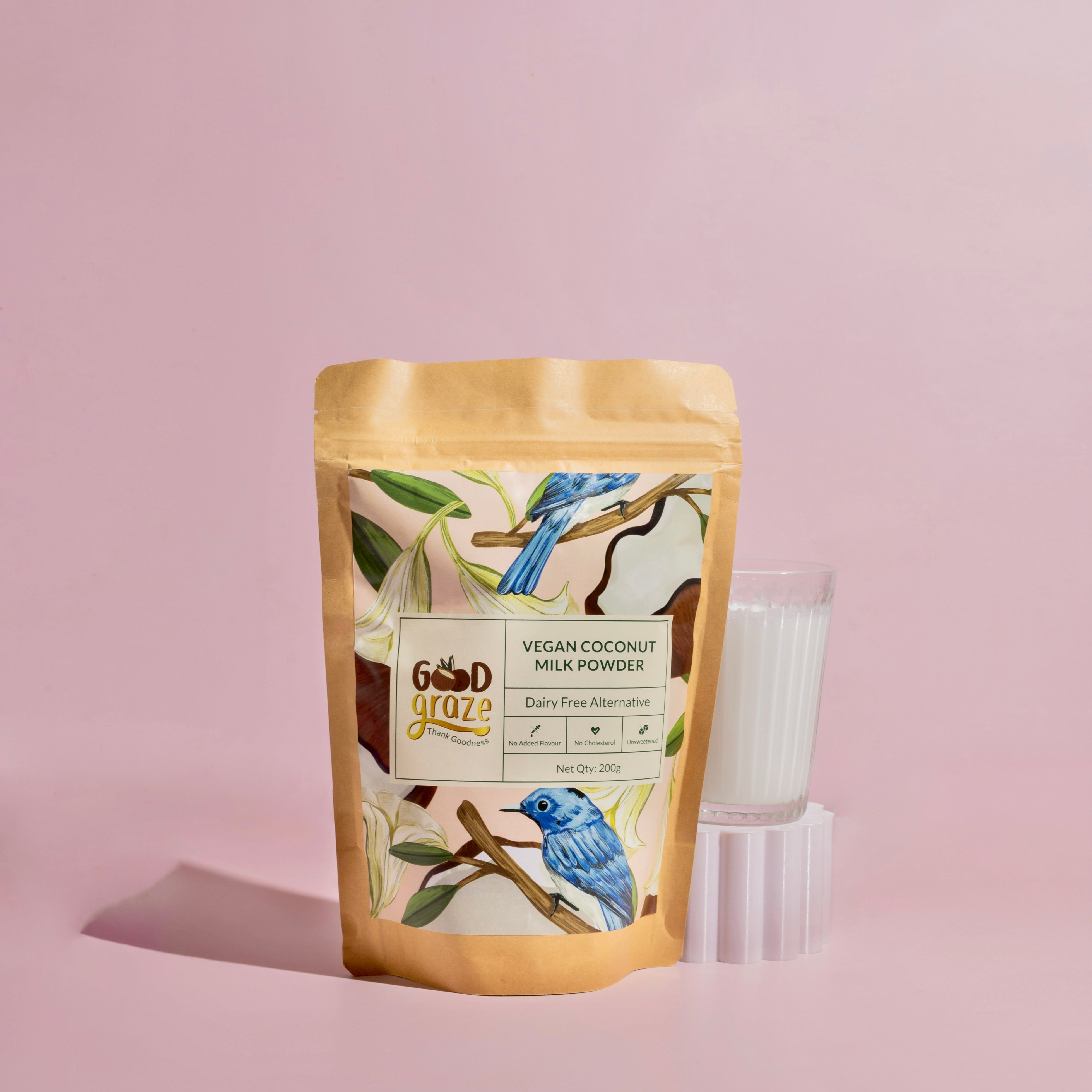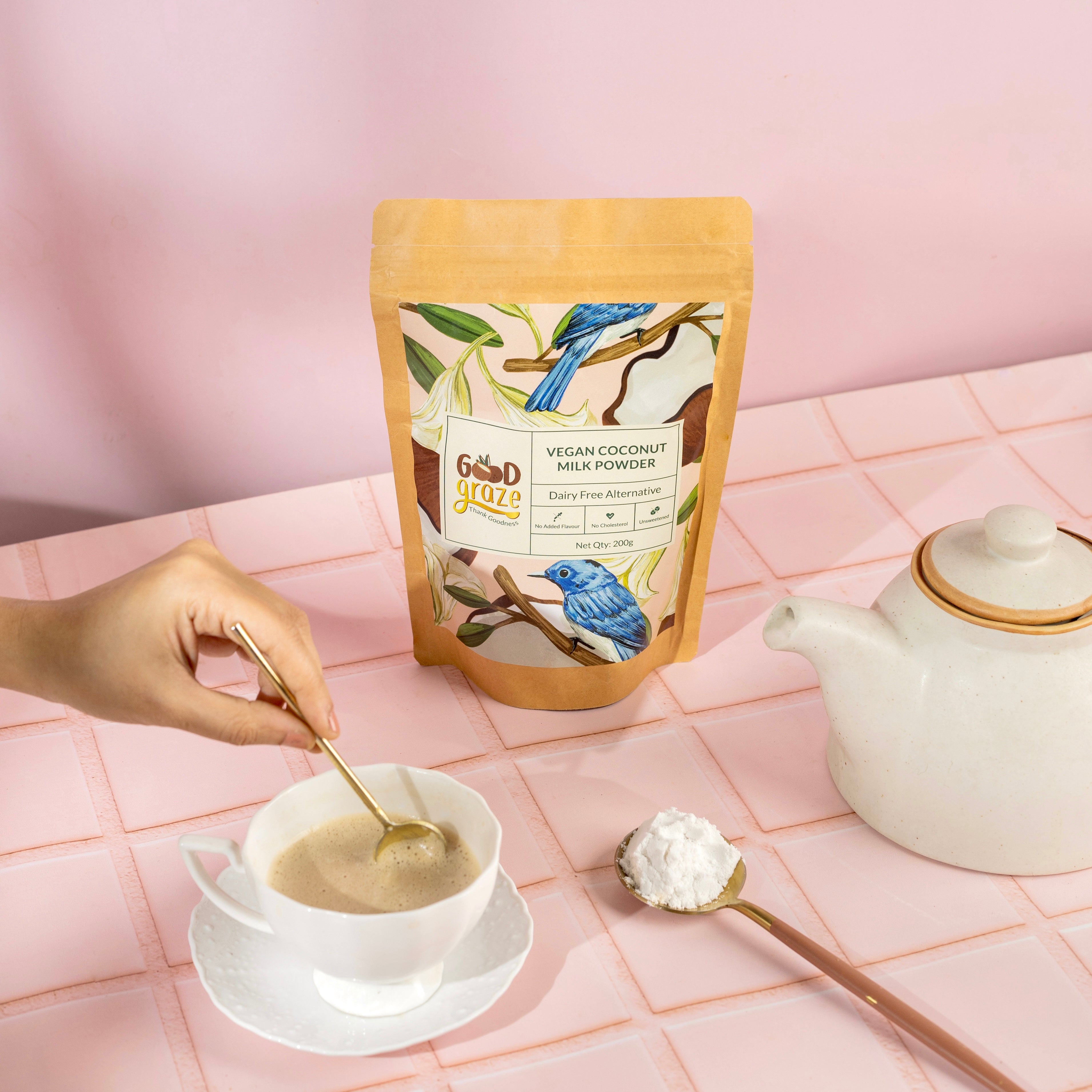 Vegan Coconut Milk Powder • 200 g
Are you searching for a dairy-free, plant-based alternative that delivers the rich, luscious goodness of coconut milk? Look no further! Good Graze Vegan Coconut Milk Powder is here to elevate your culinary creations and beverages to new heights. Simply mix it with water to create a creamy and delicious coconut milk.

Ingredients: Coconut Milk, Maltodextrin, Modified Starch, Mineral (E-399)

Preparation: Take 3 tablespoons (18g) of Vegan Coconut milk powder and pour 150ml of water. Stir Well.

Net Qty: 200gm

Number of Servings: 11 Serving. The entire pack will make about 0.5-1 liter of thick milk

Shelf Life: 12 Months 

Packaging: Stand-up Kraft Paper Pouch

- Store it in an airtight container, once the packet is opened.
- Refrigerate after opening to prolong shelf life and maintain freshness.
- Use a dry spoon.




- It is a great addition to curries as it adds a rich and creamy texture along with a delicious coconut flavor.
- It can add a delightful tropical twist and creamy texture to a variety of beverages. like smoothies, coffee, tea, mocktails.
- It can be used in baking.
- Vegan coconut milk powder can be used as a thickening agent in various culinary applications like soups, smoothies, and salad dressings.

- Coconut milk powder is often used as a dairy-free alternative in cooking and baking, making it suitable for individuals who are lactose intolerant or following a vegan or dairy-free diet.
- Coconut milk is a source of healthy fats, including medium-chain triglycerides (MCTs), which can provide a quick source of energy.
- Contains essential nutrients such as dietary fiber, vitamin E, and minerals like iron, potassium, and magnesium
Healthy fats found in vegan coconut milk powder can help to improve digestion by promoting the production of digestive enzymes.