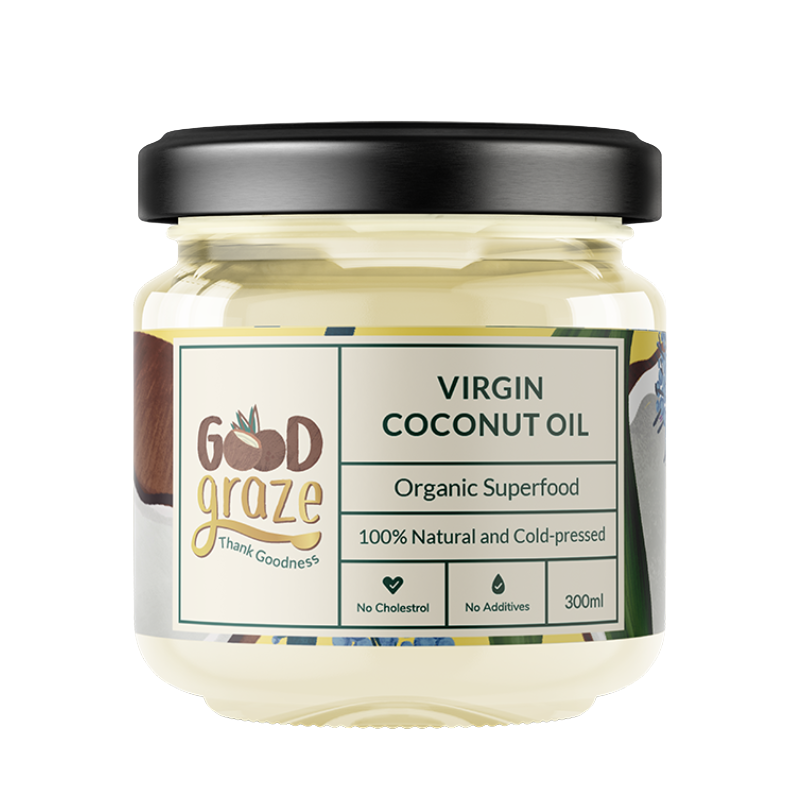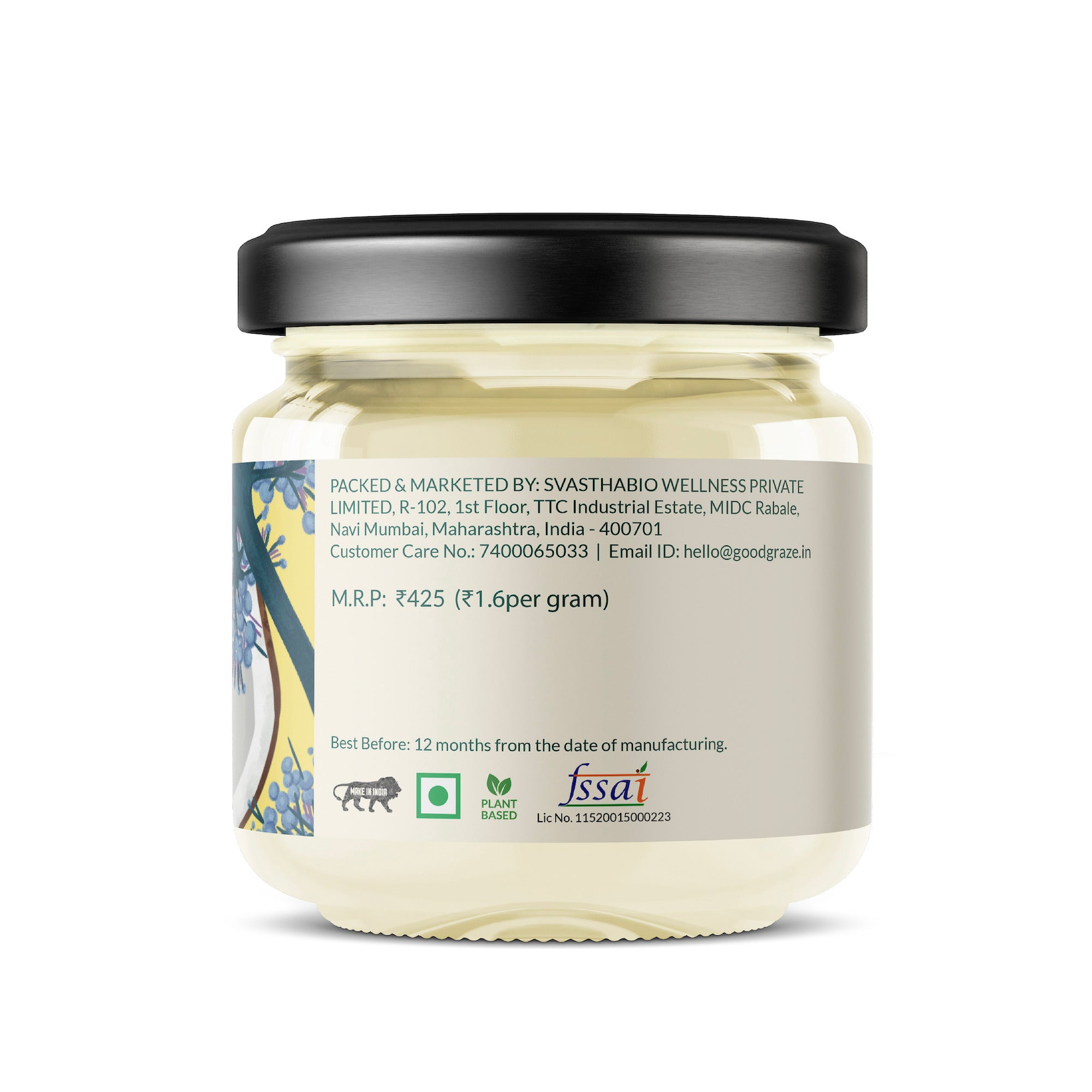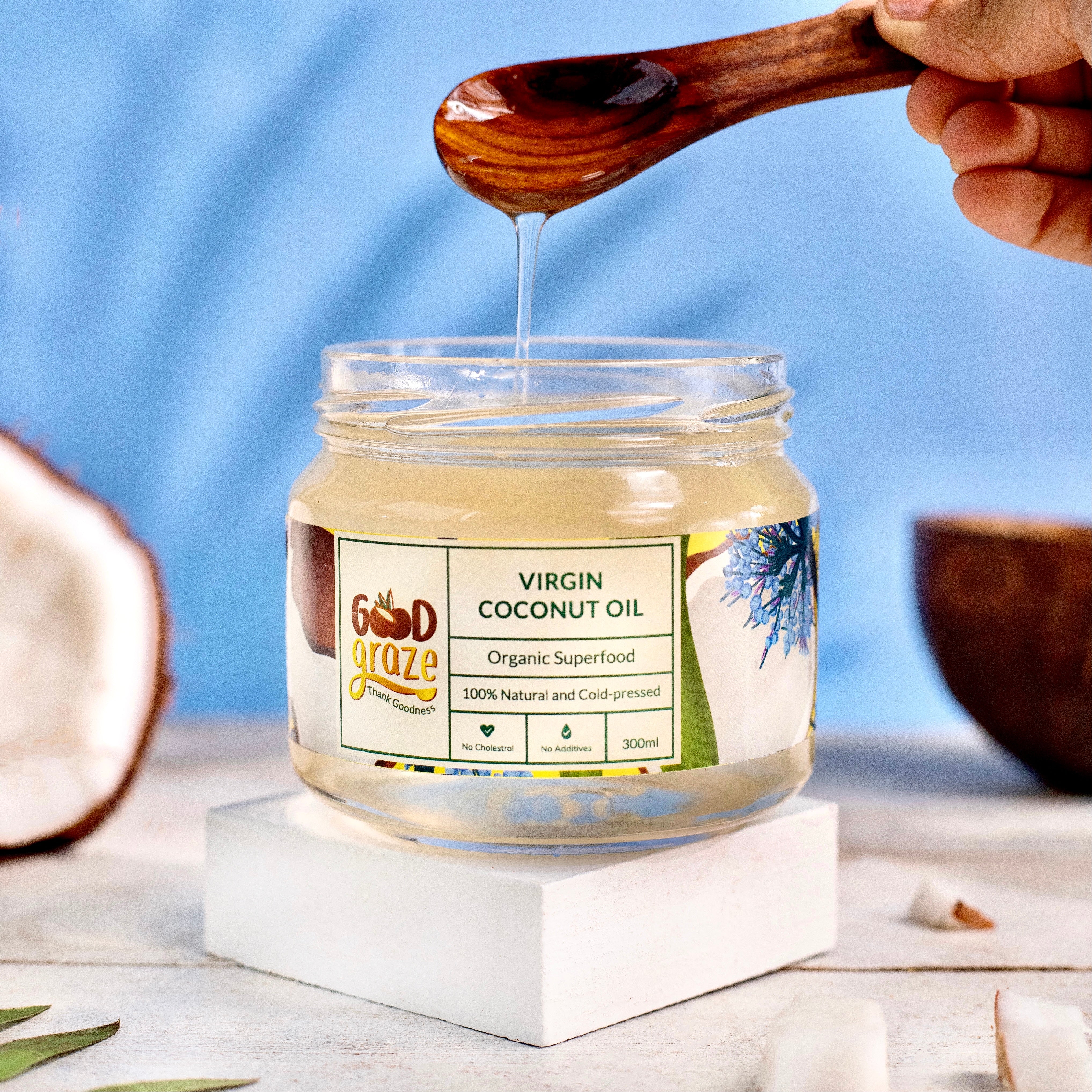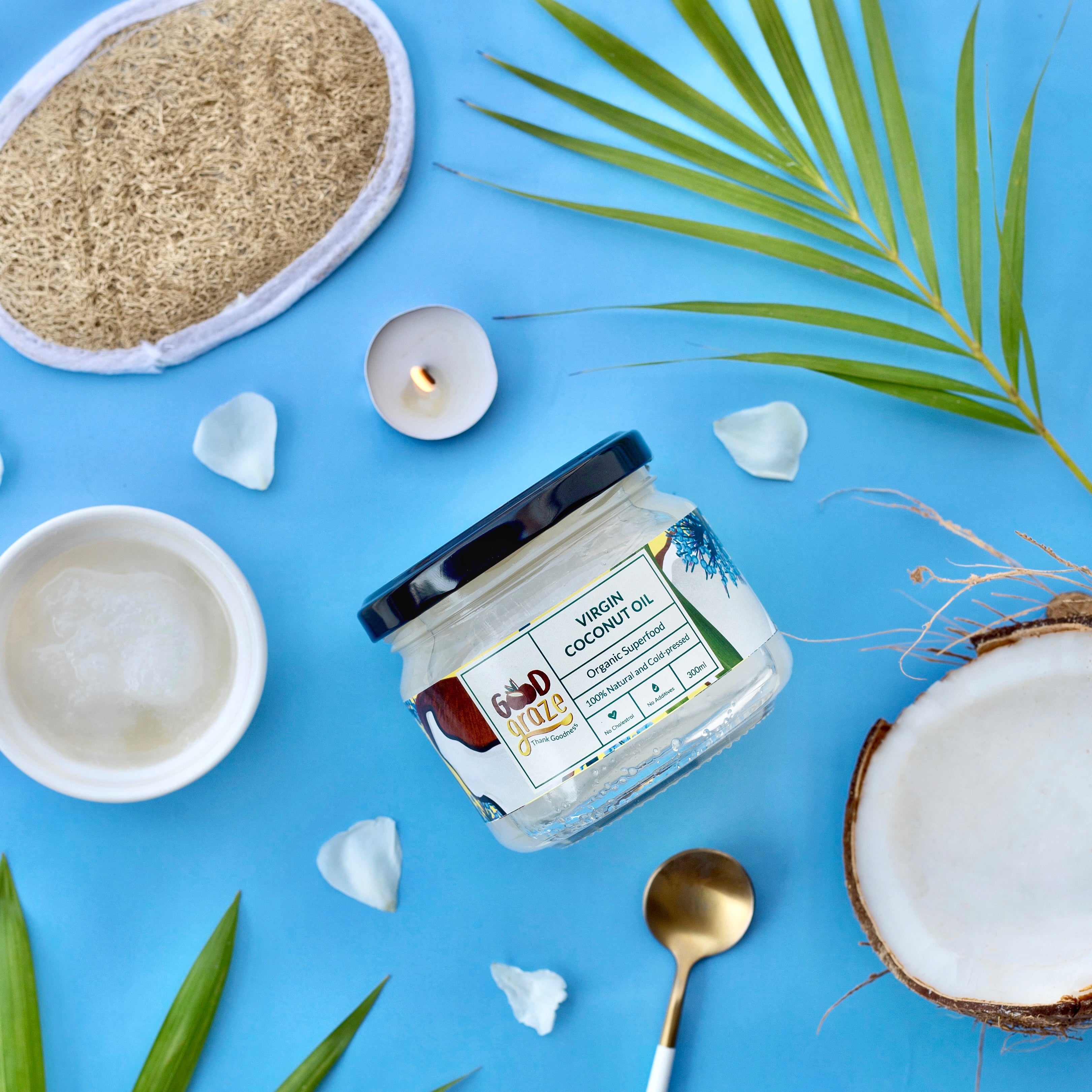 Virgin Coconut Oil • 300ml
 Experience the pure and versatile goodness of cold- pressed Virgin Coconut Oil with its smooth texture and delicate aroma. Our Virgin Coconut Oil is a luxurious addition to your daily wellness routine Whether used in cooking, skincare, or haircare, this multi-purpose oil offers a range of benefits, leaving you feeling nourished, restored, and truly pampered.
Ingredient List - 100% pure, cold-pressed Virgin Coconut Oil


Net Qty - 300 ml
Packaging Type - Glass Jar
Nutritional Info - 
- Store in a cool dry place
- Use a dry spoon
- Close the lid securely after use

- Use it as a substitute for other cooking oils or butter in various recipes.
- Apply it directly to the skin as a natural moisturizer.
- It can help hydrate and nourish dry skin, leaving it soft and supple.
- Apply it to your hair to help moisturize and condition your scalp.
- Mix it with your homemade body scrub and gently massage it onto the skin to exfoliate and remove dead skin cells.
- Use it on your lips to moisturize and protect them from dryness and chapping.

Can be used as a natural moisturizer for the skin and hair
Helps to hydrate and nourish the skin, promoting a healthy complexion.

Unrefined and infused with the sustainable goodness of nature.

Easily digestible and increases feelings of fullness, potentially aiding in weight management.

Use it for oil pulling as it may help reduce bacteria in the mouth, promote fresher breath, and improve overall oral health.

MCTs in virgin coconut oil can be rapidly converted into energy by the body, making it a potential source of quick and sustained energy.

Excellent product
It is actual coconut oil. My entire family uses it for both cooking and for personal use.